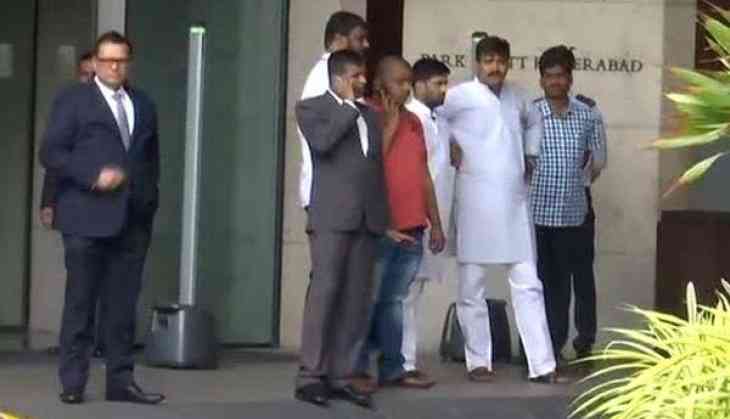 Amid the fiasco regarding the formation of Government in Karnataka, MLAs of both the Congress and the Janata Dal (Secular) (JD-S) are being shifted to Park Hyatt Hotel in Hyderabad from Bengaluru Resort.

Congress MP from Karnataka, DK Suresh, said, "They (MLAs) are coming here, we are arranging everything here. We are waiting for them, in another two hours they will come, (JD-S) and Congress both."

Fearing defection to Bharatiya Janata Party (BJP), Congress and JD-S yesterday decided to shift their MLAs, lodged at Eagleton Resort in Bengaluru.

Kerala Tourism minister Kadakampally Surendran earlier invited Congress and JD-S MLAs from Karnataka to their state to avoid alleged horse-trading and poaching bid by the BJP.

As the newly elected Chief Minister of Karnataka B. S. Yeddyurappa has 15-day to prove his majority on the floor of the assembly, the Congress and JD-S have been alleging that the BJP is trying to "poach" their MLAs.

The results of the Karnataka Assembly polls announced on May 15 showed that the BJP had won 104 seats, emerging as the single largest party, while the Congress and JD(S) bagged 78 and 38 seats, respectively.

In a turn of events, the JD-S and Congress forge a post-poll alliance and got the support of one Independent MLA, taking their collective number to 117.
While the BJP argued that they were the single largest party to form a government, the JD -Sand Congress said that 112 is the majority and Congress and JD-S combined is at 117.
(ANI)