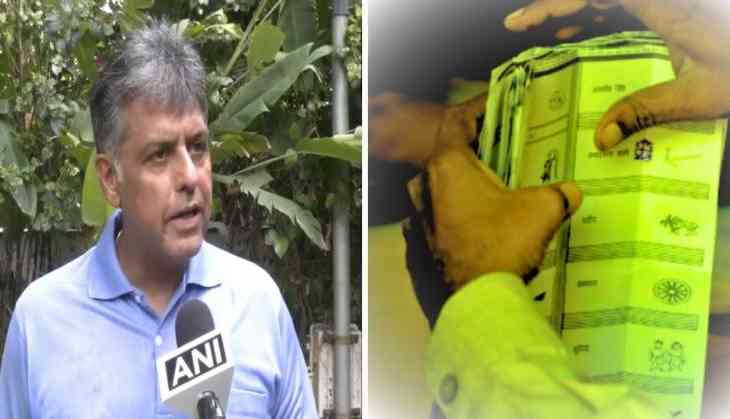 New Delhi: The Congress voiced fresh misgivings over the use of Electronic Voting Machines (EVMs), with its Lok Sabha member Manish Tewari saying on Saturday that votes in the general elections next year should be cast via paper ballots.
He said the exercise that defines the country's democratic character shouldn't be hostage to technology.
"Democracy is too precious to be left to technology. The question is not whether the EVMs are manipulated. It is whether the EVMs could be manipulated. I believe that is reason enough to return to paper ballots for next year's Lok Sabha elections. The point is simple: the electronic voting machine is, at the end of the day, just a machine. And, like any machine, it could be rigged, hacked and played around with," Tewari said.
He said even countries that adopted EVMs have gone back to paper ballots, saying that the devices could be "interfered with".
"I do not understand the paternalistic obsession of the Election Commission with electronic voting machines. Even countries that had adopted EVMs have gone back to paper ballots for the simple reason that they can be interfered with. So, taking this into consideration, the votes in the 2024 (Lok Sabha) elections should be cast through paper ballots," he added.
Meanwhile, the Supreme Court on Friday declined to entertain a PIL seeking an independent audit of the source code of the Electronic Voting Machine (EVM) and placing such reports in the public domain.