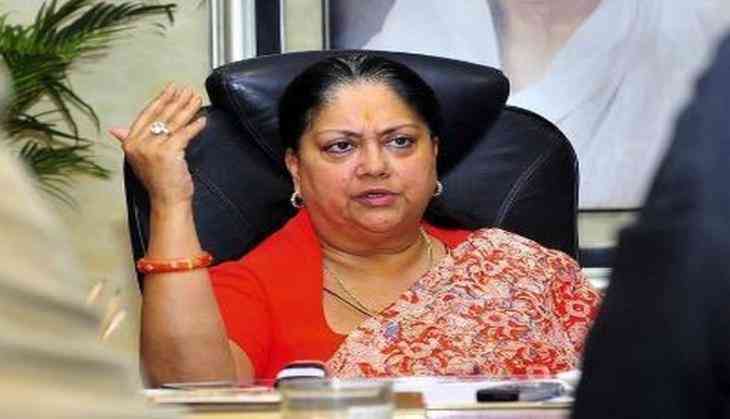 Rajasthan Chief Minister Vasundhara Raje on Friday slammed senior politician Sharad Yadav for body-shaming her. Raje said that Yadav did not only hurt her but also insulted all women.
The Chief Minister further urged the Election Commission to take cognisance of the misogynistic and sexist comments made by Yadav.
"I think not for my sake but to set an example of future, it's very important that election commission should take cognizance of the things like this. Also I can't see this being used particularly against women. I feel insulted and I feel that women are insulted," she told scribes here.
On Thursday, Yadav had sparked a controversy after he said that Raje should take rest as she has gained weight. Later while clarifying his remarks, Yadav said that it was a mere 'joke' and that his intentions were not to hurt the Chief Minister.
Raje further underlined that such language will set a bad example for youngsters.
"I am absolutely shocked that such an experienced leader and the one who had such close relations with our family; there cannot be a worse thing that he couldn't control his tongue. The example of this goes to youngsters and we don't want that any of our younger generation to use such language," she said.
She also took the opportunity to corner opposition parties, saying that it is never BJP leaders who use foul language.
"Give rest to Vasundhara. She looks too tired and has gained too much weight. Earlier she was slim. She is our Madhya Pradesh's daughter (Vasundhara ko aaram do, bahut thak gayi hain, bahut moti ho gayi hain, pehle patli thi. Humare Madhya Pradesh ki beti hai)," Yadav had said on Thursday in Alwar while addressing a rally.
-ANI