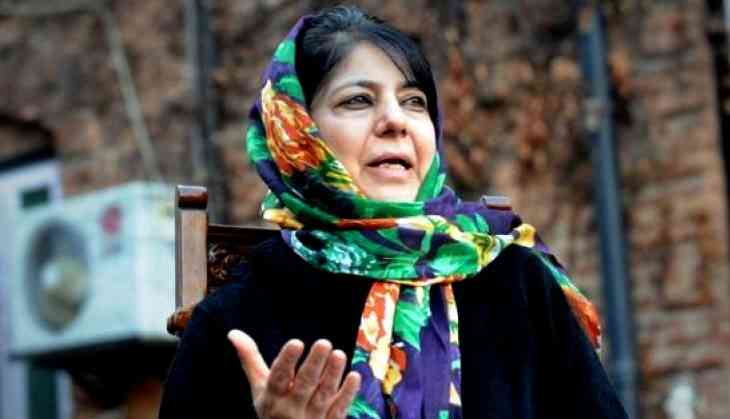 Jammu and Kashmir Chief Minister Mehbooba Mufti on Monday called on Prime Minister Narendra Modi and apprised him about the overall situation in the state.
The Chief Minister pitched for taking cross-Line of Control (LoC) connectivity to higher levels and de-escalating the border tensions between the two countries - India and Pakistan.
During the meeting, Mufti stressed on finding ways and means to end the cycle of violence in Jammu and Kashmir by addressing the element of alienation among youth.
Mufti said that the people of the state having suffered immensely during the turmoil of past three decades are looking up to the country's political leadership to support them in getting out of this cycle of uncertainty and deaths.
Reiterating her demand for peaceful engagement with all stakeholders in this regard, Chief Minister Mufti sought more frequent meetings at the highest levels between India and Pakistan.
She also favoured the idea that the two Army commands be in touch with each other to minimise the level of tension across the borders in the state which has affected lakhs of people living in these areas.
During the meeting, Mufti also pleaded for taking the cross LoC movement to next higher level by working on opening more historic routes across the LoC and movement of more people to build public confidence in the peaceful engagements.
She pleaded for working for opening Sharda Peth, the ancient seat of learning across LoC and developing it like Nalanda and Takshila.
During the meeting, implementation of the Agenda of Alliance (AoA), execution of the Prime Minister's Development Plan (PMDP) and other mega developmental projects in the state also came up for discussion during the meeting.
(ANI)