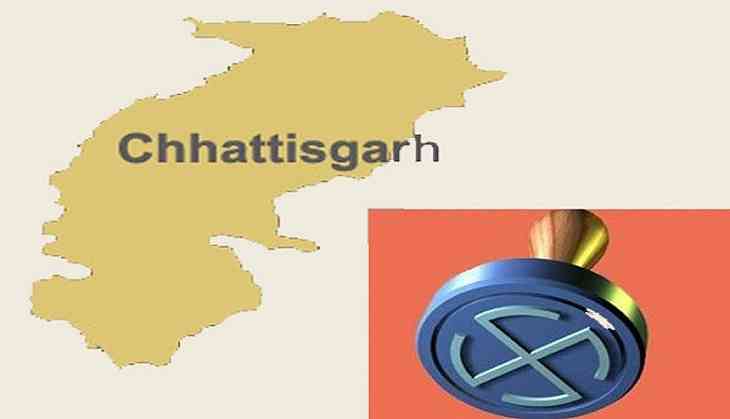 The first phase of Chhattisgarh election went under polling this morning and until 10 am, 10.7% voter turnout has been recorded.
THe 18 constituencies are in fray under the first phase of the election and voting began at 7am under heavy security. The state has been under the BJP rule since last 15 years and Raman Singh, the incumbent Chief Minister is facing a high anti-incumbency in the state.
The voting in the conflicted area was kept under surveillance by the authorities and the election commission had earlier decided to conduct the polling in these areas, in a seaparate manner. Hence, the booth officers and other polling staff are under tight security as the Naxals have already boycotted the election.
To maintain their demand, an IED blast took place in Dantwada and it was allegedly been carried out by the Maoists, so as to restrict the number of voters participating in the election.
The Chhattisgarh has been under continuous effort to develop and end the Maoists rule but even the Raman Singh government had not fared well in keeping the poll promises.
The voter turnout will be a mandate on the aspect of Maoists infecting the elections and the formation of government as these 18 seats will play a crucial role in determining that who will form the government in the state. The Congress has already received a jolt as its state vice-president Ghanaram Sahu has resigned from the party. No information is yet available whether he is joining the BJP or not, as the Chhattisgarh Congress Party President had earlier resigned from the party and joined the BJP.
Also read: Chhattisgarh Assembly Election 2018: Ghanaram Sahu, state Congress vice-president resigns, hours before first
10.7% voter turnout recorded till 10 am in the first phase of #ChhattisgarhAssemblyElections2018 in 18 constituencies pic.twitter.com/xl8v1GEMAD

— ANI (@ANI) November 12, 2018