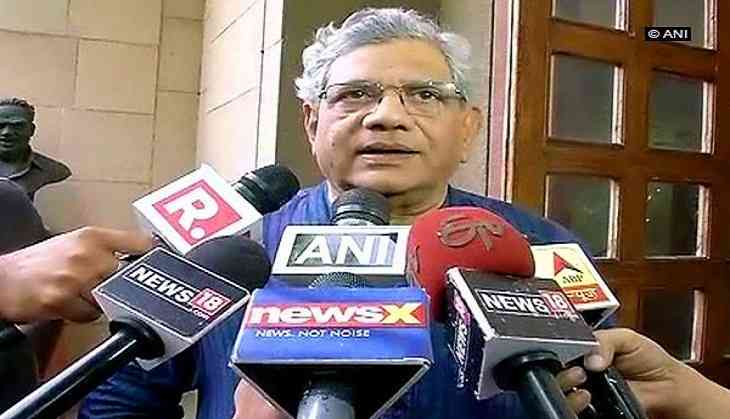 Communist Party of India (Marxist) (CPM) general secretary Sitaram Yechury on Thursday said that the Centre is giving shelter to the private armies to target minority communities in the name of cow protection.
"It is very clear that this government is not only allowing, but is actually patronising all these private Armies in the name of cow protection to target Dalits, and Muslims and innocent people are being killed. Moreover, no action is being taken," Yechury told ANI.
He added that the CPM has been demanding and will continue to demand a complete ban on these private armies, adding law must take its course and the guilty must be punished.
Meanwhile yesterday, a person was reportedly beaten up by a mob on suspicion of carrying beef in Nagpur's Bharsingi village.
The police team reached at the spot as soon as they got the information.
An investigation into the case is underway.
-ANI