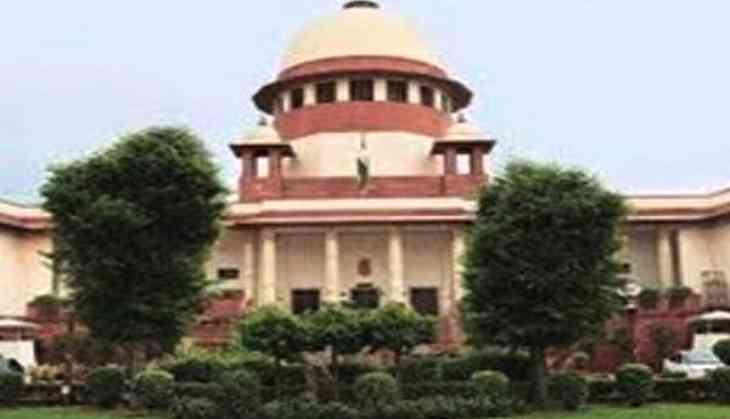 The Supreme Court today sought to dispel the apprehension that a proposal for a centralised selection mechanism for appointment of judicial officers in subordinate judiciary would affect the rules and regulations formulated by the states.
A three-judge bench headed by Chief Justice J S Khehar said the proposal has come forward so that vacancies could be filled up at regular intervals in the subordinate judiciary across the country.
"One thing we want to make very clear is that this suggestion does not touch and tinker with any state rules, terms and conditions, eligibility and all kinds of reservations given by the states," the bench, also comprising Justices A K Goel and A M Khanwilkar, said.
"Nothing is touched so far as the eligibility, terms and conditions of the respective states are concerned. It is only for centralising the selection process so that at regular interval, selection is conducted," the bench said.
It said that at present, ordinarily a candidate has to apply separately for examination conducted by respective states but with a centralised mechanism, they can apply for multiple states which have same terms and conditions.
"One advantage, I do not think whether the government had understood it or not, is that there could be 2-3 states with exactly the same terms and conditions. Ordinarily, a candidate applies for one state as per the advertisement given by it, but here, one can apply for more than one state having the same terms and conditions," Justice Khehar said.
The top court noted that 15 different high courts have submitted their comments on the proposal and three high courts of Gauhati, Jammu and Kashmir and Punjab and Haryana, have sought more time to submit their comments.
It noted that the high courts of Andhra Pradesh, Uttarakhand, Kerala and Gujarat have expressed some reservations on the proposal.
"So to effectively conclude the matter one way or the other, the registrars general of the high courts which have expressed reservations may submit details thereof. Such high courts which have sought further time will also finalise their views and place their suggestions before this court," it said while posting the matter for hearing on July 27.
"Before parting with this order, we consider it necessary to record that the instant exercise being carried out by this court would not affect the rules and regulations presently in operation in different states in respect to appointments," it said while observing that even the reservation policy of the states shall be maintained.
"The instant exercise is only for centralising the selection process so as to make the recruitment a regular feature which would result in filling up of vacancies at the earliest through a time bound mechanism," it said.
During the hearing, the bench also observed that it would make changes only if "everybody will be on board".
In May, the apex court had sought the views of state governments on a central selection mechanism for judicial officers as it decided to examine the proposals of its committee on judicial reforms.
It had said that the Centre had suggested various options to fill up the vacancies, including one for a central selection mechanism.
It had also observed that the selection process will remain the same and where state public service commissions or concerned high courts were holding tests for filling up the posts, they will continue to do so.
The apex court was hearing a case taken up on its own after a letter was written to the secretary general of the apex court by Secretary (Justice) Snehlata Shrivastava.
Referring to a meeting held by a government representative and Justice Adarsh Kumar Goel, who is also Chairman of Arrears Committee of Supreme Court on April 8, the letter of Secretary (Justice) had said timely filling up of vacancies in the subordinate judiciary was highlighted as an area of concern.
According to a report earlier issued by Supreme Court --'Indian Judiciary Annual Report 2015-2016'-- a whopping 2.8 crore cases are pending in district courts across the country which are short of nearly 5,000 judicial officers.
The report had suggested increasing the judicial manpower "manifold" -- at least seven times -- to overcome the crisis by appointing about 15,000 more judges in the coming years.
Another apex court report -- 'Subordinate Courts of India: A Report on Access to Justice 2016'-- has also highlighted that nearly 15,000 more judges would be required in the next three years to overcome this critical situation.
-PTI