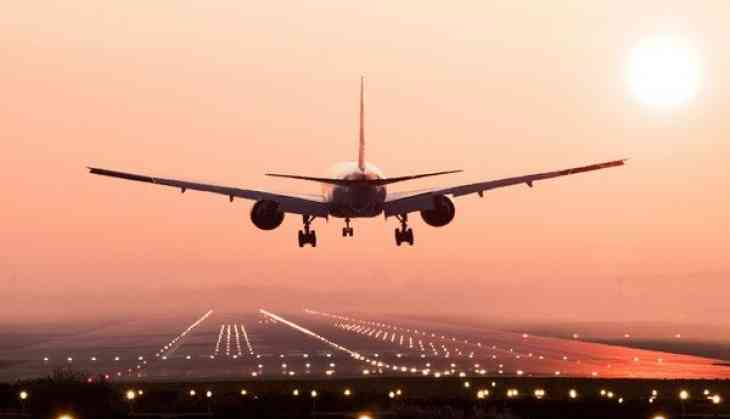 To make air travel hassle-free and paperless, the Centre on Thursday unveiled Digi Yatra initiative which will allow biometric based boarding for flyers using facial recognition technology. It is likely to be operational by February 2019.
The Ministry of Civil Aviation in a statement said, "Digi Yatra envisages a connected ecosystem enhancing the seamless travel experience for the passengers and simultaneously improving the security."

Speaking on the occasion, Civil Aviation Minister Suresh Prabhu said that the initiative will be passenger friendly, technology loaded and will reduce security concerns at the airport.
Terming the initiative a "cutting edge", Minister of State for Civil Aviation Jayant Sinha said, "It will be operational across all airports. It ensures the privacy of a person."
A passenger can create their 'Digi Yatra identity' using a valid identification proof, including voter card, driving license, Aadhaar card, while booking a ticket and then their face will be used as a mark of identity and boarding pass.
Digi Yatra is a facial recognition based passenger processing being adopted world over as a common standard. India has an additional challenge of passenger verification process to enter the airport.
A passenger can get a Digi Yatra ID by sharing minimum details like name, e-mail ID, mobile number, etc. A passenger who creates the Digi Yatra ID has to undergo a one-time verification at the departure of the airport during his/her first travel.
At check-in counter or at the Self Bag Drop counter, the passenger will be identified by face and no other document or ID would be needed for this purpose. The passenger will gain entry to the security check area through an E-Gate by facial recognition.
Bangalore and Hyderabad international airports will be ready with pilot implementation by end of February 2019. The Airport Authority of India (AAI) intends to roll out the programme initially at Kolkata, Varanasi, Pune and Vijayawada by April 2019.
-ANI