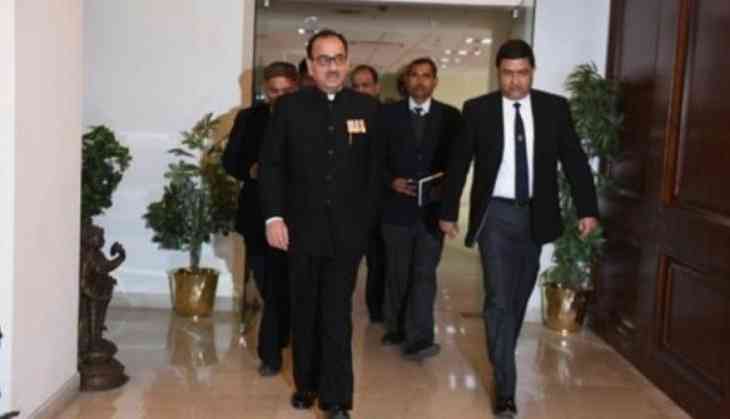 The crisis in the Central Bureau of Investigation has deepened and today, the CBI director Alok Verma reaches the office of the CVC to record his statement and interrogation by the watchdog.
The CBI chief, Alok Verma, was sent on leave by the Ministry of Personnel and Training after a complaint by the special director Rakesh Asthana, in the Moin Qureshi bribery case.
The CBI infighting dates back to 2016-17 when Rakesh Asthana was made the special director and Alok Verma had complained regarding his appointment. Later on, Verma wrote several letters to the CVC, complaining about the conduct and behavior of his deputy and how is interfering in the matters concerning the director's office.
But no action was taken and thereafter, Alok Verma registered an FIR against Asthana and other officials of the agency and special director of R&AW but made Asthana a prime accused in the case. An arrest warrant was in the offing but before any such action, the government intervened and sent both the directors on leave.
Common Cause, an NGO, approached the Supreme Court in the matter and sought an intervention. Arun Shourie, former BJP minister had said, "Every constitutional institution is at civil war under this regime."
The Supreme Court mandated an inquiry in the case by the Central Vigilance Commission and also appointed a retired Supreme Court judge to supervise the inquiry and submit a detailed report on November 12.
The Opposition has blamed the government for sending director Alok Verma on leave, as he was going to investigate the Rafale jet deal case and trying Rakesh Asthana is being saved by the ruling BJP as he comes from Gujarat cadre and had given a clean chit to Narendra Modi in the 2002 Godhra riot case.
Also read: Madhya Pradesh Assembly election: Congress denies ticket to Vyapam scam accused Sanjeev Saxena and
Delhi: Central Bureau of Investigation (CBI) Director Alok Verma reaches Central Vigilance Commission (CVC). He was examined by the Commission yesterday. pic.twitter.com/mzbojryraA

— ANI (@ANI) November 9, 2018