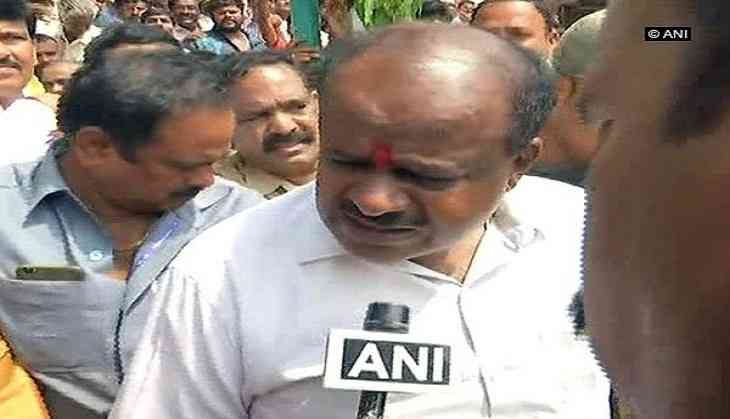 After actor-turned-politician Rajinikanth demanded Karnataka to release Cauvery river water for Tamil Nadu, Karnataka Chief Minister-designate HD Kumaraswamy on Monday invited the superstar to the state to see the conditions of reservoirs, where water is not sufficient.
"I have invited Rajinikanth to come here and look at the condition of our reservoirs, water is not sufficient. I am sure he will understand," Kumaraswamy told ANI.
Reportedly, Rajinikanth had asked the new government in Karnataka to release to Tamil Nadu its share of Cauvery river water as mandated by the Supreme Court verdict.
Kumaraswamy on May 27, was invited by Karnataka Governor Vajubhai Vala to form the government in the state, after Bharatiya Janata Party's (BJP) three-day-old chief minister B.S. Yeddyurappa stepped down ahead of the floor test in the state assembly.
While Kumaraswamy was earlier expected to swear-in as Karnataka Chief Minister on May 21, the ceremony later got pushed to May 23 due to the death anniversary of former Prime Minister Rajiv Gandhi.
-ANI