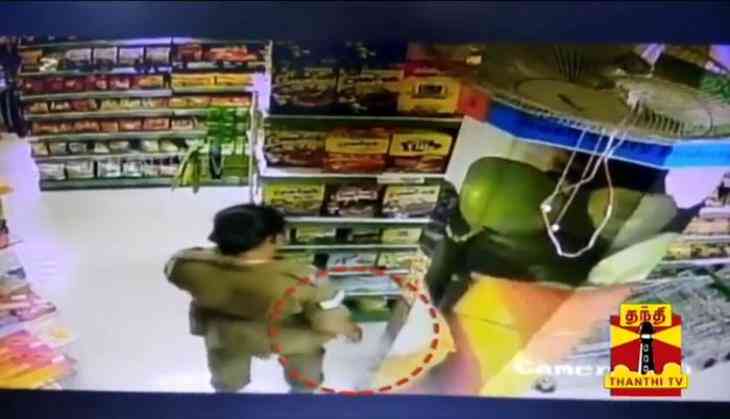 We go shopping in the supermarket as it eases our lots of work under a roof. Not only that but we are quite sure about products quality and security of it. But in a shameful act, a lady police constable was caught on CCTV stealing chocolate in a supermarket. But when she was confronted, her reaction was quite appalling.
As per reports, the employees of a supermarket in Chennai Egmore found a constable Nandini stealing some chocolates. As soon as they came to know about it, they told the manager about the same. However, the lady constable managed to rush out of there. The woman not only stole chocolates but also mosquito repellent.
A staff, however, didn't give up and followed her. Upon frisking Nandini, chocolates were found in her pocket and she was asked to give a written apology. Well, it didn't end there. The lady constable, an hour later, returned with her husband and three others. The husband attacked the manager of the supermarket brutally.
Although the shop employees tried to stop the husband, they failed to prevent the manager from suffering some fatal injuries. And they did all this even they were being recorded by the super market's CCTV cameras.
Watch video here:
Well, the video had gone viral on and a high-level inquiry should be done against Nandini and all culprits to enact justice according to the law.
Also read: Muzaffarpur Shelter Home Rape Case: Fresh medical report confirms rape of 34 girls out of 42, 10 accused held