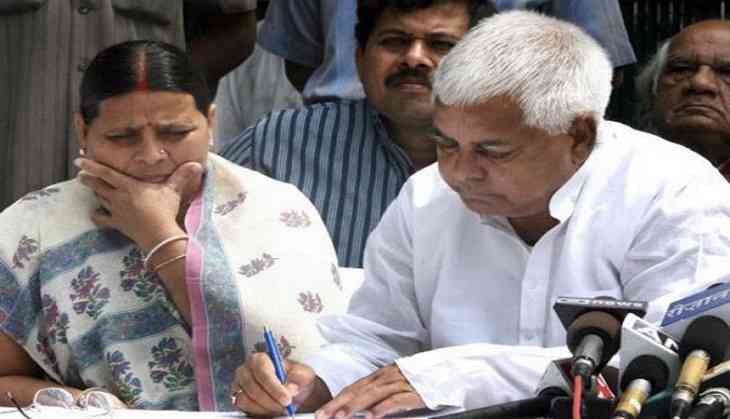 The Bharatiya Janata Party (BJP) on Sunday said that the withdrawal of tarmac access for Rashtriya Janata Dal (RJD) supremo Lalu Prasad Yadav and his wife Rabri Devi is a welcome sign, as it gives out a message that there is no space for VVIP culture in a democracy.
Speaking to ANI here, BJP leader Gaurav Bhatia said that the step initiated by the civil aviation industry asserts that every individual in a democratic nation is important.
"It is a very welcome step by the civil aviation ministry and it also sends out a strong message that every individual is important and there is no VVIP in a democracy. This principle needs to be followed," said Bhatia.
Echoing similar sentiments, another BJP leader S. Prakash asserted that Yadav, who is a convict out on bail, deserves no special treatment.
"Lalu Prasad Yadav is a convict, he is out on bail. How can VVIP treatment and special category status be accorded to a convict? Whatever steps have been taken are correct," said Prakash.
The Central Government yesterday scrapped Yadav and his wife Rabri Devi's direct access to Patna Airport tarmac.
Their 'privilege' has been scrapped by the Ministry of Civil Aviation. This move has been taken as part of Prime Minister Narendra Modi's aim to end the VVIP culture rampant among politicians.
-ANI