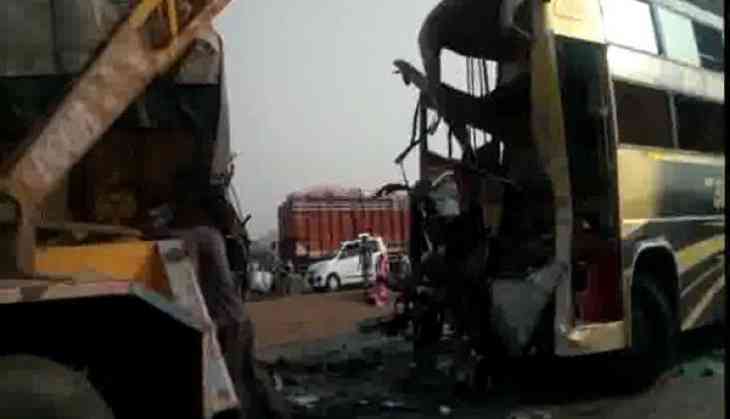 Nine people were killed and twenty others injured after a bus collided with a truck near Guna district in Madhya Pradesh.

Five people were critically injured during the accident. The injured were immediately shifted to the district hospital for treatment.

The bus was on its way from Banda to Ahmedabad when it met with the accident. The incident took place 15km away from Guna district.
(ANI)