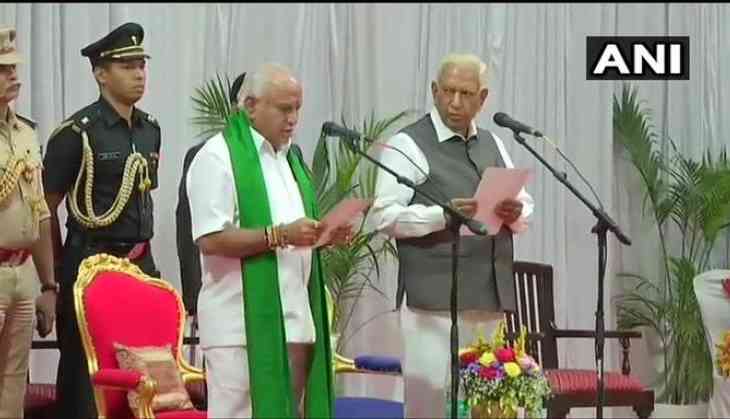 BS Yediyurappa takes oath as the chief minister of Karnataka for the fourth time. Yediyurappa became the chief minister after Janata Dal-Secular (JDS) leader HD Kumaraswamy resigned from the post on July 23, Tuesday. HD Kumaraswamy failed to prove majority on the floor of the house. Kumaraswamy was leading a coalition government with Congress.
The high drama in the state started after 16 coalition legislators resigned and two independent MLAs withdrew their support. After resigning the MLAs promptly flew from Bengaluru to Mumbai in a private jet owned by a BJP Rajya Sabha MP.
The Congress accused Yediyurappa and the Bhartiya Janata Party (BJP) of horse-trading. Mr. Yediyurappa, 76, had met the Governor this morning and staked claim to form the government. Yediyurappa has never completed his term as chief minister and it will be interesting to see how long will the new government last.