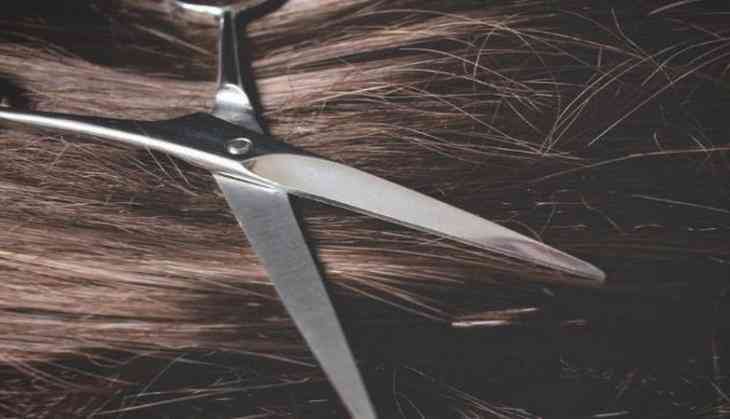 Panic over women's hair allegedly being chopped off in the Valley led to the death of a septuagenarian last night after a young man hit him with a stone under the impression he was the one behind the mysterious incidents.
Residents said Abdul Salam Wani, 70, was hit in Danter village in Anantnag district when he was returning from a mosque after the night prayers.
They said the man who threw the stone at him thought he was the braid chopper out at night.
The Anantnag police, however, said they were not aware of the incident.
"We have not received any complaint or report about the incident," a police official said.
The villagers said Wani succumbed to injuries on his way to a hospital.
Asked why the matter was not reported to the police, a resident said, "It was an accident".
Fear has been spreading across the Valley with women complaining about their hair being cut by unidentified people over the past few days.
A transgender, dressed as a woman, was caught by a mob and beaten up on the suspicion of being a braid chopper, a police spokesman said.
The victim had to be rescued by police as the mob tried to lynch him, the spokesman said.
In a similar incident, two person were injured after being beaten by a mob in Nishat area of the city, the spokesman said, adding they were rescued by the police.
Vigilante groups have started patrolling neighbourhoods in a bid to prevent such incidents.
The fear has led to mob violence. A young boy was beaten up in the Delina area of Baramulla district earlier this week on the suspicion that he was a braid chopper.
It later transpired that he had come to the neighbourhood to meet a friend.
In another case, two women were beaten up at a wedding on a similar suspicion in the Baba Demb area of the city.
-PTI