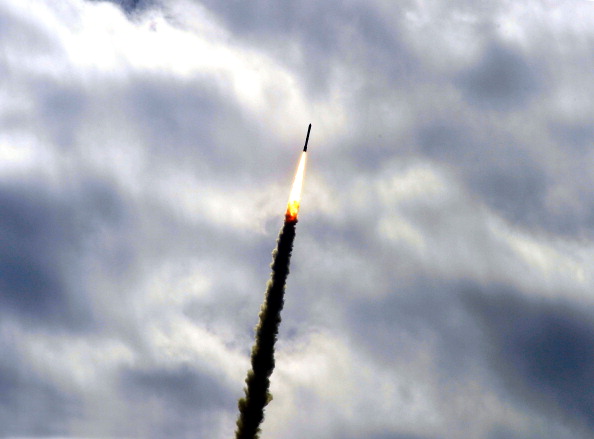 An advanced version of BrahMos land-attack cruise missile was successfully test-fired by India today, 1 November. It was launched from Indian Navys newest stealth destroyer INS Kochi on the west coast of India.
"The land-to-land configuration of BrahMos Block-III version was test launched from a Mobile Autonomous Launcher (MAL) for its full-range of 290-km at 1310 hours," an official statement here said.
Today's development follows an unsuccessful test on April 9, when the missile had failed to hit the target.
However, today's test met all flight parameters, including high-level manoeuvres.
The supersonic cruise missile hit the designated land- based target with the desired accuracy, said the statement issued by BrahMos.
Today's launch was the 47th test-firing of the missile. "Today, BrahMos LACM has been tested in the Eastern Sector. The test has once again established our missile as an incredibly lethal weapon with pin-point accuracy to take on enemy targets anywhere. I congratulate the Indian Army on this successful launch," said Sudhir Mishra, CEO and MD of BrahMos Aerospace.
The BrahMos missile has been jointly developed by India and Russia.
The multi-mission missile, having a range of 290-km and a Mach 2.8 speed, is capable of being launched from land, sea, sub-sea and air against sea and land targets.
The air version BrahMos is being readied for flight trials soon on Indian Air Force's Su-30MKI strike fighter.
-PTI