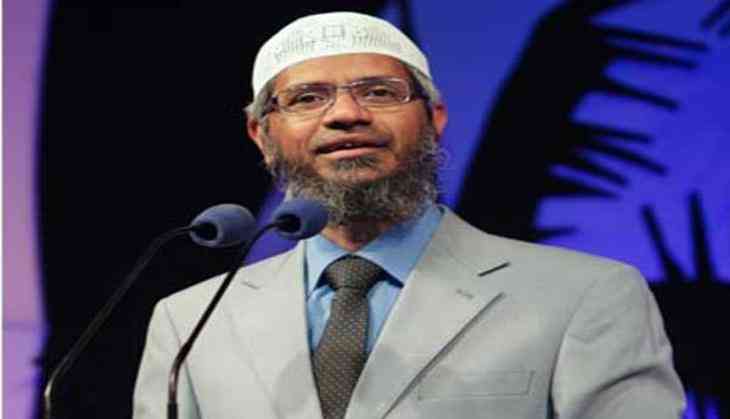 The Bombay High Court today refused to grant relief to controversial Islamic preacher Zakir Naik, who is facing charges of inciting communal disharmony and under the UAPA, observing that he did not show any interest or desire to help the probe agencies.
A division bench of justices R M Savant and Revati Mohite Dere was hearing a petition filed by Naik seeking a direction to the National Investigation Agency (NIA) and the Enforcement Directorate (ED) to submit reports on the probe carried out by them against Naik.
In the petition, Naik also sought direction to the Ministry of External Affairs to cancel the revocation of his passport.
The court said it cannot pass any order pertaining to revocation of passport and asked Naik to file a separate petition for the same.
"Regarding the other reliefs sought in the petition...we do not see how this court can consider them when the petitioner has not even presented himself before the probe agencies. The petitioner is ensconced in Malaysia and is seeking a direction to the agencies to submit probe reports," the court said in its order.
The offences registered against Naik are under section 153 (a) of IPC for promoting enmity among different religions and under sections 10, 13 and 18 of the Unlawful Activities Prevention Act (UAPA) for being a member of an unlawful association, abetting an unlawful activity and criminal conspiracy.
"These are serious offences in which a person faces maximum punishment up to life imprisonment. The petitioner has been declared a proclaimed offender and extradition proceedings have been initiated with the authorities in Malaysia. Under such circumstances, this court cannot grant any relief to the petitioner," Justice Savant said.
The court added that Naik should have ideally come back to India and presented himself before the investigating agencies. "Such long distance thing will not work. In the absentia of the petitioner, how can we entertain such pleas," it said.
Naik is facing a probe by the NIA and the ED after his sermons on his Peace TV were cited as a reason by Bangladesh for an attack in Dhaka in 2016, which left 22 people dead.
Naik's NGO -- Islamic Research Foundation (IRF) -- has also been declared unlawful since 2016 and is being probed by the ED over allegations of money laundering to the tune of more than Rs 18 crore.
(PTI)