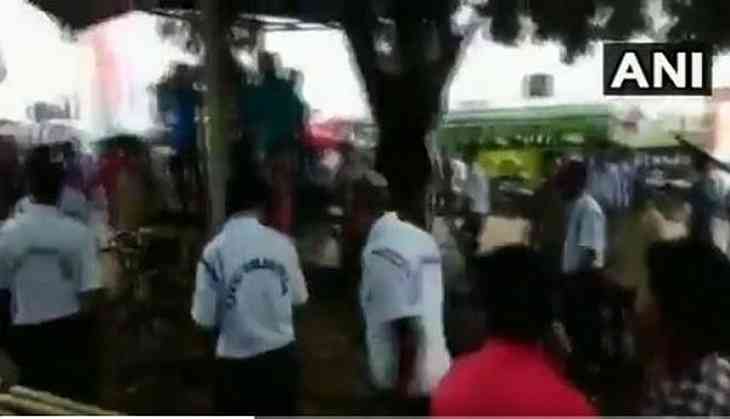 Bharatiya Janata Party (BJP) workers attacked civic police volunteers in West Bengal's Paschim Midnapore after they could not reach the venue of Prime Minister Narendra Modi's rally due to heavy traffic on the route.
The incident took place yesterday at Chowringhee crossing in Kharagpur.
In the video, the BJP workers can be seen attacking the civic police personnel while they are trying to escape from the situation.
Earlier in the day, more than 22 people were injured after a portion of the tent collapsed during the Prime Minister Modi's rally in Midnapore.
The injured were immediately shifted to the hospital.
Later, the Prime Minister also visited the hospital to meet those injured.
(ANI)