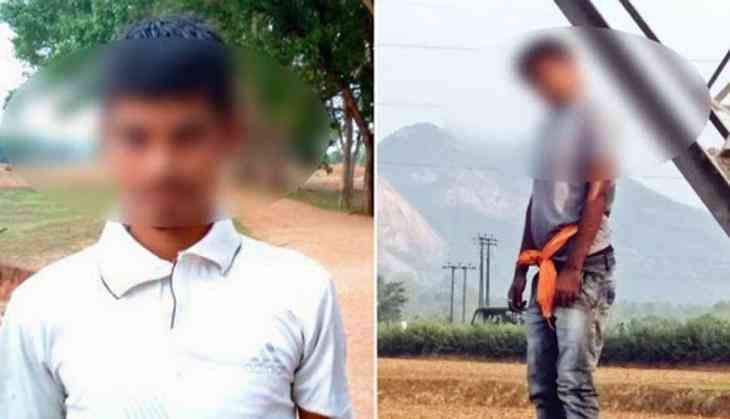 The family of the BJP worker, Dulal Kumar, who was found hanging with an electric pole in the same district rubbishes the postmortem reports that suggest that the man was not murder, instead, he committed suicide and says their child was killed by the TMC workers.
Earlier on Sunday police said the postmortem report of the BJP worker suggested the Kumar committed suicide, "We received postmortem reports, which states 'death due to asphyxia, hanging post-mortem and suicidal ingestion'. We're taking formal action," news agency ANI quoted Akash Magharia, Purulia's newly-appointed Superintendent of Police (SP), as saying.
Speaking to media, Purulia SP Akash Magharia said, "We received postmortem reports, which states "death due to asphyxia, hanging ante-mortem and suicidal ingestion. We are taking formal action."
Refuting the claims, victim's father alleged that Kumar was killed by TMC workers. "We are sure that he did not commit suicide, he was killed by TMC workers," Kumar's father told news agency ANI.
Days before Dulal's death, the body of an 18-year-old Dalit BJP worker was found hanging to a tree with a scribbled message on his t-shirt. The duo incident has given a political roar and the blame game in the state is on the peak. The BJP has alleged the deaths were "political murders" carried out at the behest of the TMC. The saffron party has demanded a CBI inquiry into the incidents.
"Distressed to know about yet another killing of BJP karyakarta Dulal Kumar in Balrampur, West Bengal," Shah tweeted. "This continued brutality and violence in the land of West Bengal are shameful and inhuman. Mamata Banerjee's govt has completely failed to maintain law and order in the state," added the BJP chief.
"I express my deepest condolences to the bereaved family. I along with millions of BJP karyakartas share grief of Dulal Kumar's family. May God give his family the strength to withstand this irreparable loss. Om Shanti Shanti Shanti," Shah tweeted further

Union Minister Prakash Javadekar, who was in the city, also attacked the TMC government over deaths. He said alleged killings were worst kind of crime. "We condemn the brutal political murders. People of West Bengal will definitely teach a lesson to those behind the incidents," PTI quoted him as saying.
Also read: BJP worker found dead hanging from a pole in West Bengal's Purulia committed suicide, says police