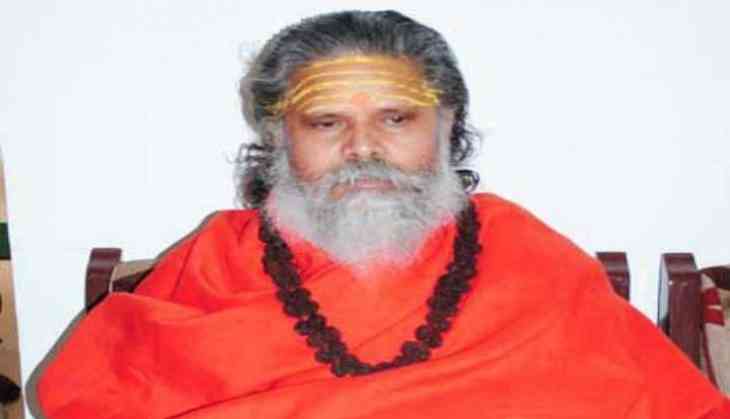 With the growing demand for legislation to construct Ram temple in Ayodhya, Akhil Bharatiya Akhada Parishad (ABAP) chief Narendra Giri on Monday said the Bharatiya Janata Party (BJP) would not come to power again the Ram temple is not constructed.
"The BJP will continue to rule the country for 50 years only if it constructs Ram temple. Else it won't come to power again. VHP, RSS, ABAP, and crores of Indians are putting pressure on the Centre government to make legislation for the construction of Ram temple in Ayodhya," Giri told ANI.
"But whether the pressure has worked or not, will only be known when the construction for Ram temple starts or the legislation is made," he said. "BJP has come to power in the name of Ram temple and Hindutva," he added.
Giri's statement comes a day after senior Rashtriya Swayamsevak Sangh (RSS) leader Suresh 'Bhaiyyaji' Joshi accused the BJP of not fulfilling its promise and demanded that legislation should be enacted if the need arises to construct the Ram temple.
The Babri Masjid, built by Mughal emperor Babur in 1528 in Ayodhya was on December 6, 1992, pulled down allegedly by a group of Hindu activists, who claimed that the mosque was constructed after demolishing a Ram temple.
On October 29, the Supreme Court had adjourned the hearing in Ram Janambhoomi-Babri Masjid title suit till January 2019 to fix the next hearing date in the matter, challenging the Allahabad High Court ruling of 2010.
The Allahabad High Court in its 2010 verdict had suggested the division of the disputed land in Ayodhya among the three parties-Nirmohi Akhara, Sunni Waqf Board and Ram Lalla.
-ANI