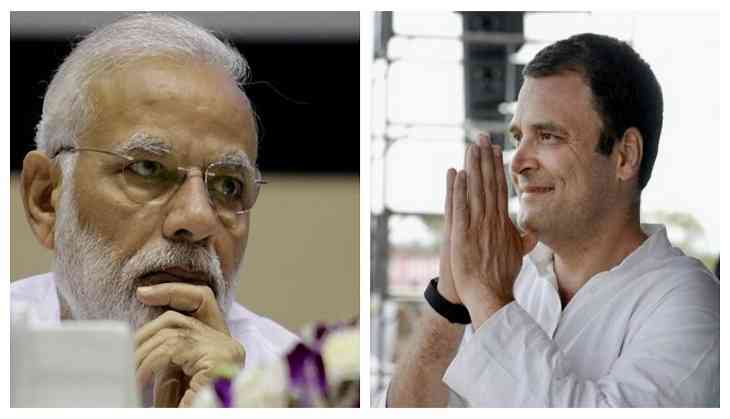 PM Modi and Rahul Gandhi (File Photo)
The war of words between Congress and Bhartiya Janata Party never takes a rest as both the parties never leave any opportunity to criticize each other. recently, BJP has slammed Congress President Rahul Gandhi.
BJP alleged that Gandhi is spreading the lies against the Prime Minister Narendra Modi and also the Rajasthan government to misguide the people of the state.
BJP remark comes after the Congress President attacked the BJP government at the Centre during his two-day visit to Rajasthan. Gandhi slammed the Modi and Rajasthan government on Wednesday during his rallies held from Jhalawar to Kota.
During the rally, Gandhi said that 'the chowkidar removed CBI director because CBI was raising questions on the Rafael deal.' He also said that PM Modi has ignored the farmers of the country and the poor. He accused the government of not doing anything for farmers and also stop giving work under MNREGA.
After this comment, BJP has attacked Rahul Gandhi and said that he didn't know anything about Rajasthan, the problems of people and what the state government is doing for the people.
Bhartiya Janata Party also said that the Vasundhara Raje government has waived off the loans of farmers up to Rs 50,000. The BJP also said that Gandhi's allegations about shifting CBI Director because he was about to start investigating Rafael deal were misplaced.