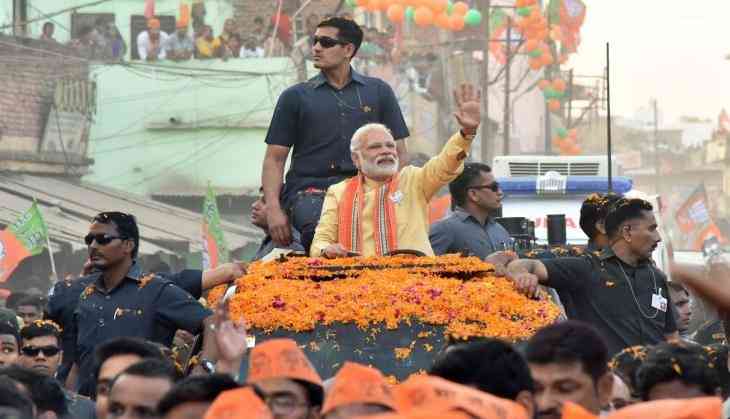 BJP sweeps 2019 Lok Sabha election with massive victory and broke the records of 2014's Lok Sabha election. This victory is not just being discussed in India or Indian media rather it's also being discussed all over the world. Let's have a look at how foreign media is covering the return of PM Modi to power.
On BJP's win, Washington Post wrote in their newspaper that India's PM Modi and his party had a massive victory in the world's largest election. His victory means victory of religious nationalism where India is seen as separate Hindu nation in the light of secularism where apart from 80 per cent of Hindu people, Muslim, Sikh, Christian and other religions are also living. They also wrote that Indian voters gave Modi's image as a proud and powerful Hindu. They titled this post as, "India's Modi won election with the appeal of nationalism."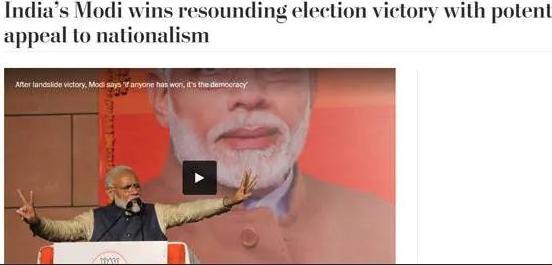 Washington Post
Gulf Newspaper wrote in their article that after a decade BJP had an unprecedented victory in this general elections. They wrote that in his initial years of ruling he had many issues that of employment crisis, farmers issue, Rafael deal but after the strike in Pulwama and Balakot Modi and Amit Shah rephrased the story of BJP altogether. They titled the article as, "TSUNAMO 2.0 SWEEPS INDIA."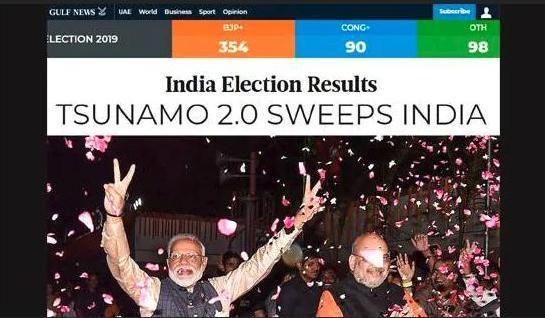 Gulf News
Chinese newspaper Global Times wrote that PM Narendra Modi promised inclusive India after winning general elections with major votes. They also wrote that now the biggest challenge in front of Modi is employment, banking sector and agriculture.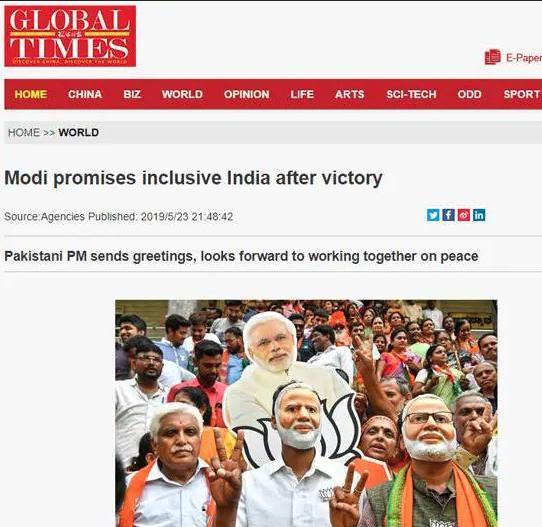 Global Times
Whereas, BBC World wrote that this majority is being described as PM Modi's Hindu nationalist politics as for the second time PM Narendra Modi won the general elections with a massive margin.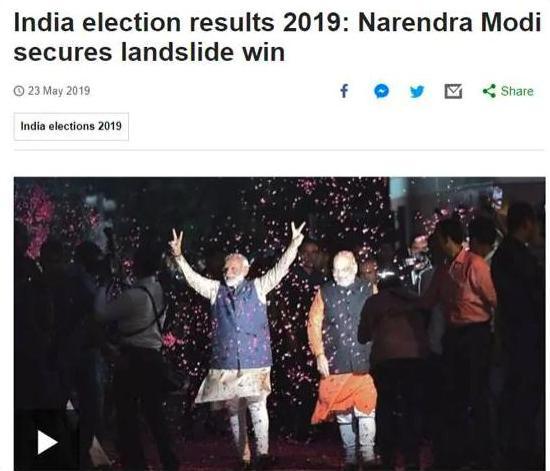 BBC
The News Agency wrote that PM Narendra Modi designed his image as a monk who has been brought to raise the global status of India in politics. He also changed the whole image of parliamentary elections into the political battle of an economic and social issue as a Personality Cult.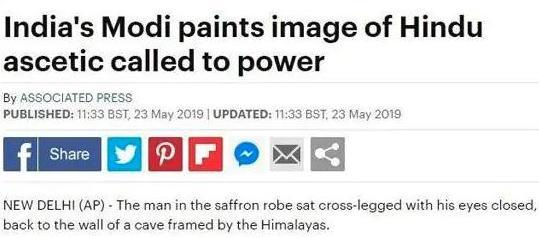 The News Agency
In fact, Pakistan's newspaper Dawn gave the news great importance they wrote that Modi who was aggressive on the issue of national security during the election was seen as 'awkward magician.' They also wrote he crushed the oppositions while establishing himself as choreographer of Balakot air strike.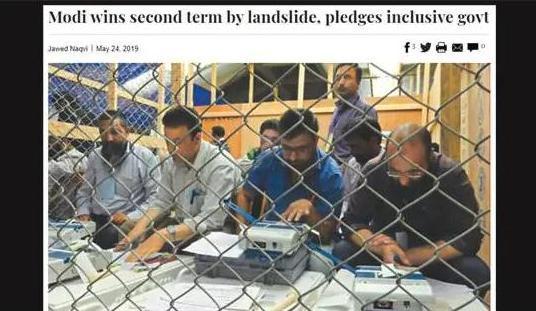 Dawn
The Guardian in their article wrote that Modi has now entered into the new era of Hindu nationalism. In their newspaper they wrote his victory is not good for India, the world does not want a popular nationalist leader who considers minorities as a second class citizen.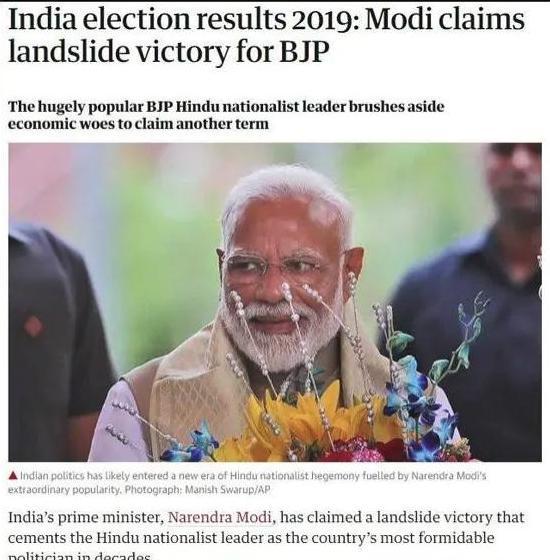 The Guardian
While The New York Times in their article wrote that Modi called himself a guardian of India while all the minorities feel insecure in his government while benefitting the billionaires. They also wrote for the first time in history a strongest Hindu nationalist party won the victory. They titled it as, "Historical victory in the election of India's watchman Narendra Modi".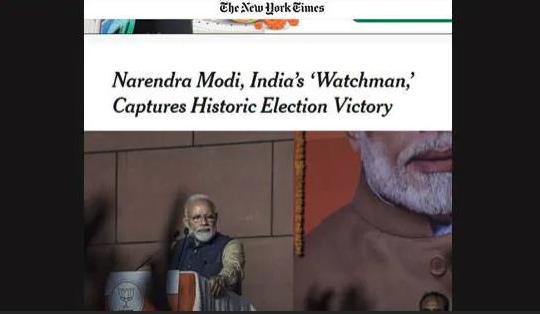 The New York Times
Also Read- UP Congress chief Raj Babbar sends resignation to Rahul Gandhi after a disastrous loss in Fatehpur Sikri