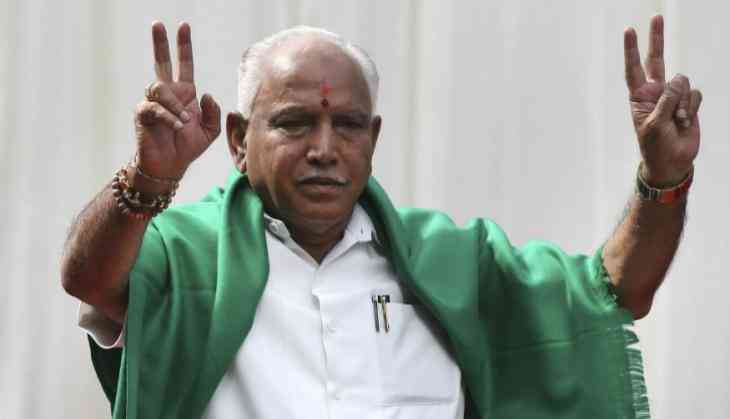 BS Yeddyurappa is most likely to take over as Karnataka's new chief minister after HD Kumaraswamy led coalition government collapsed in the state. Bhartiya Janata Party (BJP) won the trust vote in the state assembly today and toppled the Congress-JDS led government in Karnataka.
The high drama was going on in the state from the past two weeks after 16 coalition legislators resigned and two independent MLAs withdrew their support. The trust vote was pending in the state assembly since last week and the state assembly speaker KR Ramesh Kumar was delaying it for the obvious reason.
BJP won 105 votes while Congress-Janata Dal Secular coalition won just 99. Chief Minister HD Kumaraswamy walked out of the assembly after he lost the trust vote.
Section 144 was imposed in the state after Congress and BJP workers clashed with each other, Congress workers tried to forcibly take away two independent legislators to the state assembly to take part in the trust vote.
Bahujan Samajwadi Party (BSP) chief Mayawati expelled their only MLA in Karnataka N Mahesh after he did not take part in the trust vote. The dictate from the high command was very clear that BSP will vote in favour of Kumaraswamy but the MLA violated the directions which is an act of indiscipline.
The official Twitter handle of BJP posted, "It's the victory of people of Karnataka. It's the end of an era of corrupt & unholy alliance. We promise a stable & able governance to the people of Karnataka. Together we will make Karnataka prosperous again."
Also read: Congress-JDS led Karnataka government toppled by BJP as they win the trust vote
It's the victory of people of Karnataka.

It's the end of an era of corrupt & unholy alliance.

We promise a stable & able governance to the people of Karnataka.

Together we will make Karnataka prosperous again ✌🏽

— BJP Karnataka (@BJP4Karnataka) July 23, 2019