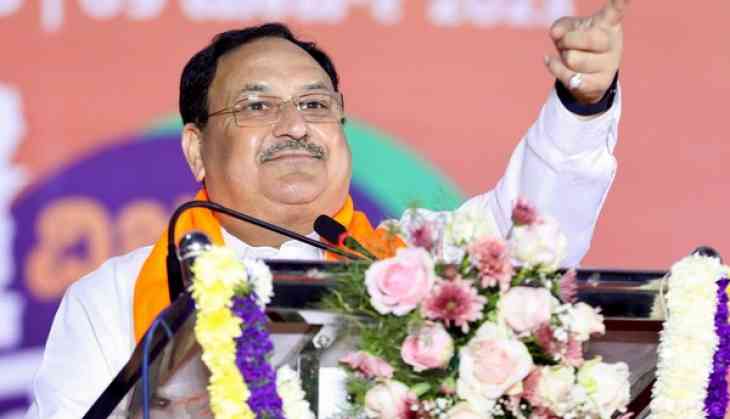 Bharatiya Janata Party national president JP Nadda will chair a meeting of the party's national general secretaries at the party headquarters on Wednesday evening to deliberate on the agenda to analyse and prepare further for the upcoming elections.
Sources privy to the details told ANI that this meeting will be one to review the work done by the party in the past few months.
"The party is likely to review the progress of the ongoing programmes like the Lok Sabha Pravas where leaders are touring across the country focussing on the weak Lok Sabha seats identified by the party. BJP general secretary, Vinod Tawde is the convenor of this committee for the Lok Sabha Pravas," sources said.
It is pertinent to mention that 'weak Lok Sabha' seats refer to a survey in which 160 Lok Sabha seats were identified by the Bharatiya Janata Party, where it did not perform well in the 2019 elections.
Various states are slated to go for Assembly polls including Karnataka, Chhattisgarh, Madhya Pradesh, Rajasthan, Telangana and Mizoram.
The party will also review the impact on the ground of the drive to take the Union Budget to the public that was undertaken in a big way. "One of the big focuses of today's meeting will be to analyse and prepare further for the upcoming elections. The state of Karnataka will go for assembly polls soon and the party will be focusing on winning that election," sources said. Apart from JP Nadda, this meeting will be attended by BJP general secretary organisation, BL Santhosh, along with the general secretaries.
At present, the BJP has nine general secretaries, including Vinod Tawde, Dilip Saikia, Sunil Bansal, D Purandeshwari, Kailash Vijayvargiya, CT Ravi, Tarun Chugh, Dushyant Gautam and Arun Singh.