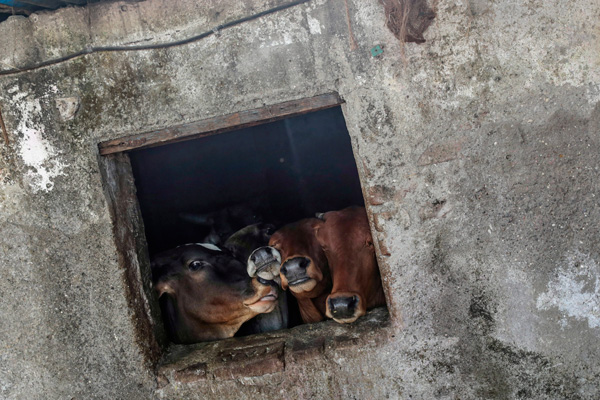 The BJP-led Maharashtra government was criticised by one of its own MLAs for its ban on beef at the state legislative assembly on Thursday.
"Why should you snatch away the poor's meal?" asked BJP MLA Bhimrao Dhonde, from Ashti in Beed. Beed is one of the worst drought-affected districts of Mahahastra.
The legislature was discussing Maharashtra's agrarian crisis at the time, according to The Indian Express.
"In times of drought, feeding productive animals itself is a big challenge for farmers. How can a farmer sustain the additional burden of looking after spent cattle?" Dhonde asked his government.
The ban on beef was imposed by the Maharashtra government last March.
Dhonde is a former member of the Congress. He switched to the BJP in March 2014.