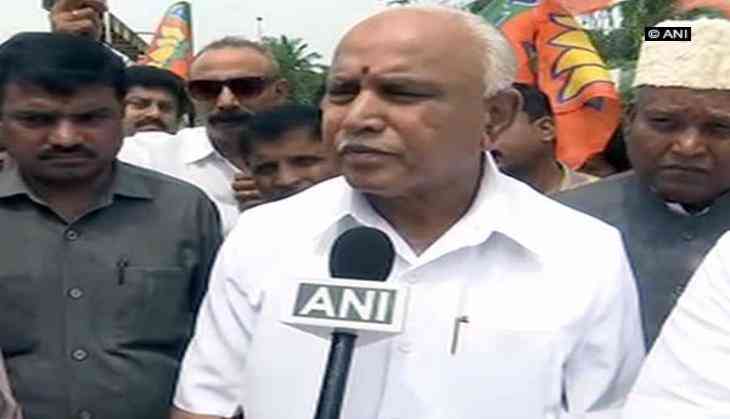 Chief Minister Siddaramaiah (ANI)
Launching a scathing attack on Chief Minister Siddaramaiah for recent pothole deaths in the state, Bharatiya Janata Party (BJP) on 11 October said that poor roads in Bengaluru were a reflection of the government's performance.
BJP State President BS Yeddyurappa, who led a protest here condemning the incidents, also said that Congress government's tall claims of providing world-class infrastructure in the state have fallen flat.
"The pathetic state of Bangalore roads is a reflection of the performance of the Chief Minister Siddaramaiah and his government's performance. Siddaramaiah claims to give a world-class infrastructure to Bangalore but even basic infrastructure is missing," said Yeddyurappa.
He also questioned the government over its expenditure of Rs. 1000-crore loan.
"In one week five people have been killed due to potholes. Congress has blood on its hands. Government says it has spent more than 4,000 crore, where has the money gone?"
Meanwhile, former deputy chief minister R Ashok also lashed out at the state government over the incidents, saying the IT city has turned into a pothole city under the ruling dispensation.
"Worse condition ever seen in Bengaluru. This is not the IT city, this is a pothole city. This is the face of Siddaramaiah government. People are suffering, Siddaramaiah is enjoying," said Ashok.
Four people have been killed in the state capital since the beginning of October while maneuvering around cratered roads, triggering protests by political outfits and residents.
-ANI