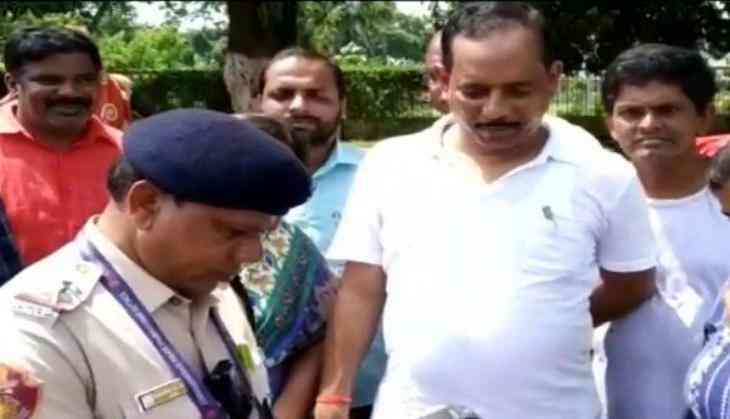 Ruling BJD MLA Ananta Narayan Jena was on Sunday penalised Rs 500 for violating traffic rules, police said.
Jena, MLA from Bhubaneswar (Central) and a former city mayor, was in the city to attend a traffic sensitisation programme when the incident took place, they said.
The lawmaker's driver had parked the vehicle at a 'No Parking Zone', prompting police to take action.
A challan of Rs 500 fine for wrong parking of vehicle was issued as per law, Deputy Commissioner of Police (DCP) Anup Sahu told reporters.
Jena admitted that his vehicle was parked where it should not have been, and said "everybody is equal before the law".
The incident occurred at Raj Mahal square where commuters gheraoed on-duty traffic policemen and protested the collection of "hefty" fines.
The Motor Vehicles (Amendment) Bill, 2019 was passed on July 31 in Parliament with provisions for heavier penalties for violations in an attempt to improve road safety. The bill got the President's assent on August 9 and is applicable pan India from September 1.
-PTI