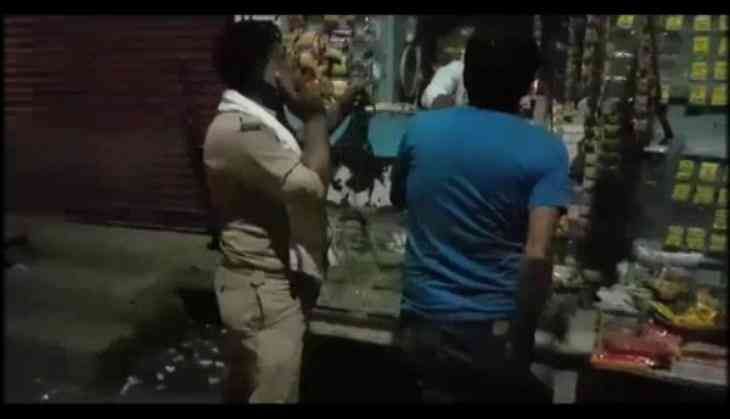 In a bizarre yet hysterical video making rounds on the internet, an intoxicated cop from Etah can be seen walking up to a rickety roadside kiosk and buying tobacco with a prisoner in handcuffs right along with him!
Another police personnel was spotted with the drunk cop and was caught on camera asking the cuffed prisoner to buy liquor, cigarettes and tobacco for them.
Police constables Ravi Kumar Singh Yadav and Rakesh Kumar where taking Raju, an accused, to the district jail after the court hearing.
The police constables not only drank alcohol with the accused but also asked him to buy cigarettes and tobacco for them.
The misdeed of the duo was caught on camera of ANI.
The incident throws a light on the security and sincerity of the policemen towards their duty as the accused could have fled from their custody because of their sheer negligence.
-ANI