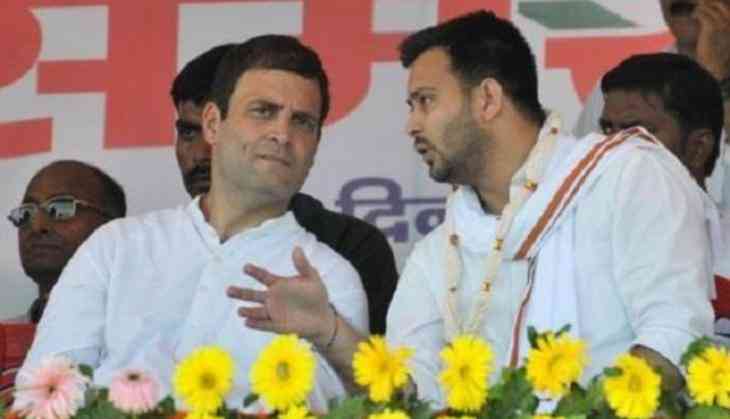 Rahul Gandhi and Tejaswi Yadav
As the Mahagathbandhan feels the heat of seat-sharing conundrum, Congress, RJD and smaller allies are pulling up to finalise the deal for 2019 Lok Sabha election.
The other alliance partners like Rashtriya Lok Samta Party (RLSP), Vikasshil Insaan Party (VIP) and Loktantrik Janta Dal (LJD) had already decided over the seat-sharing formula with the RJD and all were in agreement to it but it's the Congress which has been demanding more, being the national player out of all.
As per reports, Congress has asked for around "12-13 seats" but RJD has reportedly not agreed to give away more than "8-10 seats" out of the total 40.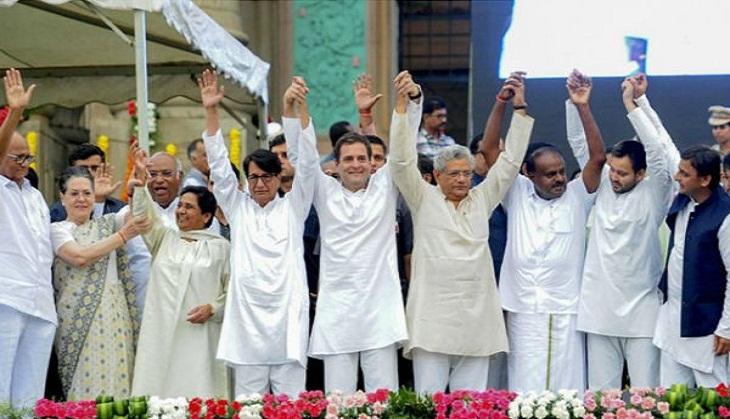 Mahagathbandhan feels the heat in Bihar
The seats which have become a bone of contention are Dharbhanga, Munger and Purnia. Cricketer-turned-actor Kirti Azad, who recently jumped the BJP's boat to Congress and is a sitting MP from Dharbhanga has crafted issues amongst the 'Grand Alliance' as the other allies are demanding Munger for MLA Anant Singh and Purnia for Jan Adhikar Party (JAP) leader and rebel Madhepura MP Rajesh Ranjan.
An RJD leader, discussing about the Grand Alliance seat-sharing issues, said, "We had brought VIP chief and EBC leader Mukesh Sahni into the Mahagathbandhan assuring him Darbhanga seat, where he wants to contest from. The Congress should accommodate Azad from some other seat, either in Bihar or Jharkhand."
As per reports, Upendra Kushwaha's RLSP is being offered four to five seats and VIP two, while Sharad Yadav's faction LJD might get one seat. The other side of the coin, where BJP, JDU and LJP are ready to tackle the Lalu Yadav's 'Lal-Tain' as the contest for 40 Lok Sabha seats might lead to a decisive churn of events.
Also read: After demanding evidence for air strike, Digvijay Singh now terms Pulwama terror attack an