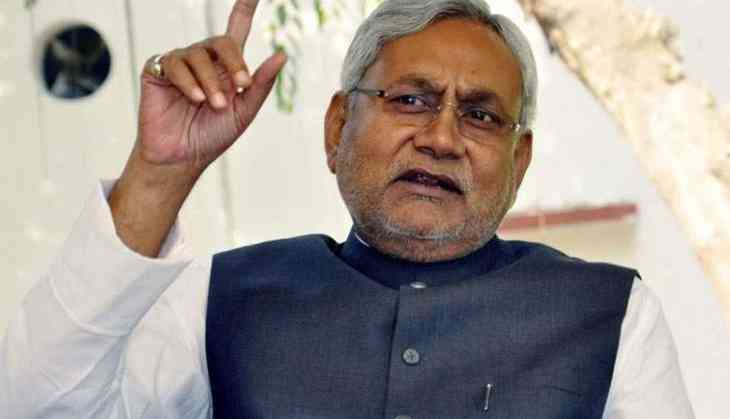 After calls to repeal the Article 370 of the Constitution from Jammu and Kashmir, Bihar CM Nitish Kumar has rebutted the calls and in a clear message to the government, he said, 'Don't touch Article 370.'
In the aftermath of Pulwama terror attack, the calls to scrap the special status of Jammu and Kashmir has grown but in a categorical statement by Nitish Kumar, he has appealed that no "wrong impression" should be enacted against the Kashmir and the Kashmiris based on the attack and that the special status must be maintained.
"You know our stand on this issue. But I would like to make it clear that when the provision for Article 370 was made in the Constitution, there should not be any debate," said Bihar CM.
In a clear statement to the government which is being seen as a warning for the ruling BJP, Nitish Kumar has clarified his stand over the issue.
It is known that a plea was filed in Supreme Court challenging the Article 370 which might be heard in April after Centre and State government's request to push back the hearing, as the political condition in the state was sensitive.
Its just that after the Pulwama terror attack, which claimed the lives of 40 CRPF men by Pakistan based terror group Jaish-e-Mohammad, the issue to scrap Article 370 had gained momentum and several voices started to come up.
Rajasthan Governor Kalyan Singh recently said, "The time has come to scrap Article 370, it encourages separatists and poses a danger to the unity and integrity of the country."
Also read: UNSC condemns Pulwama attack, names Jaish but skips Masood Azhar; China opposes