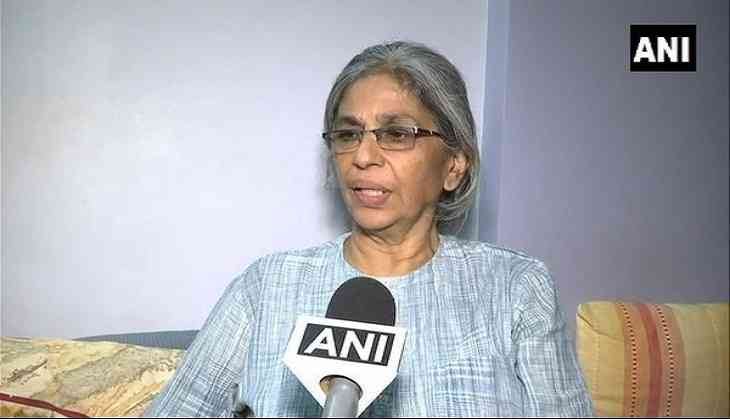 The arrests of five activists from various cities across India in connection with the Bhima Koregaon violence by the Pune Police was done "under government's pressure," said advocate Susan Abraham, who is wife of Varnan Gonsalves - one of the activists.
Talking about the arrests, Abraham on Tuesday told ANI, "This is being done under government's pressure. If you think Bhima Koregaon was an assassination plot, then file an FIR. You've made this case, will it stand before the court?"
The raids were carried out in Mumbai, Ranchi, Hyderabad, Faridabad, Delhi and Thane. As per sources privy to the latest developments in the case, Varavara Rao, Arun Ferreira, Gautam Navlakha, Gonsalves and Sudha Bhardwaj were arrested following the raids that were conducted by the Pune Police. The police have booked all these accused under Sections 153 A, 505(1) B,117,120 B,13,16,18,20,38,39,40 of the Indian Penal Code (IPC) and Unlawful Activities (Prevention) Act.
Sudha Bhardwaj's advocate Sanjeev Choudhary said, "Out transit bail application was dismissed. We had informed Chief Judicial Magistrate that the High Court in Chandigarh intervened and passed interim order that Pune Police won't take her under custody and she will be under house arrest for three days."
"The matter will once again be taken up before the High Court in Chandigarh after three days. Still, the Pune Police arrested her. It's a complete violation of the order of the High Court," he added.
Activists Varavara Rao and Sudha Bhardwaj were detained in Hyderabad and Faridabad respectively and Gautam Navlakha was arrested from Delhi. A search was also conducted at activist Stan Swamy's residence in Ranchi. However, he was not arrested.
The Bhima Koregaon violence erupted while observing the 200th anniversary of the Bhima-Koregaon battle in January. A youth died and several others, including 10 policemen, were injured in the violence.
(ANI)