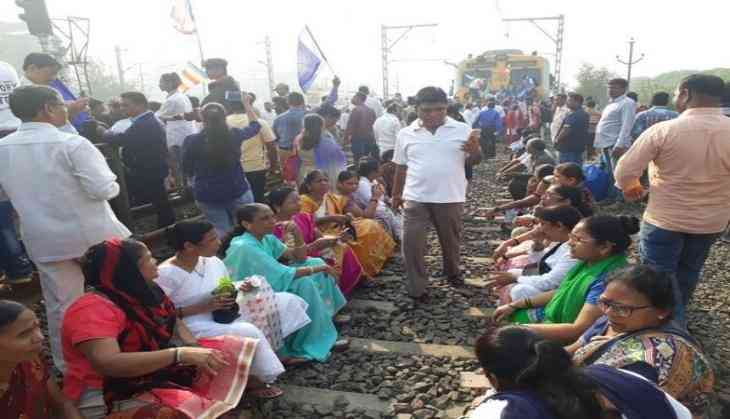 A total of 16 FIRs have been registered by the Mumbai Police, relating to statewide bandh that was called yesterday by the Dalit groups against the Bhima-Koregaon violence.
The Police said that they detained more than 300 miscreants in this regard.
Meanwhile, after a day-long protest on Wednesday, normalcy has been restored in Mumbai.
Tension gripped many parts of Maharashtra after the death of a youth in clashes on January 1, during an event, to mark 200 years of Bhima Koregaon battle near Pune.
Chief Minister Devendra Fadnavis ordered a Crime Investigation Department (CID) probe into his death and also announced a compensation of Rs 10 lakh for the victim's kin.
In the aftermath, a day-long 'Maharashtra bandh' was called by various Dalit and other organisations.
The bandh was, however, called off later in the day.
The Battle of Koregaon was fought on January 1, 1818, between the British East India Company and the Peshwa faction of the Maratha Confederacy, at Koregaon Bhima.
The Marathas ultimately withdrew, fearing the arrival of a larger British force.
The Company troops of Indian origin included predominantly Mahar Dalit soldiers belonging to the Bombay Native Infantry. The Dalit activists regard the battle as a heroic episode in their history.
-ANI