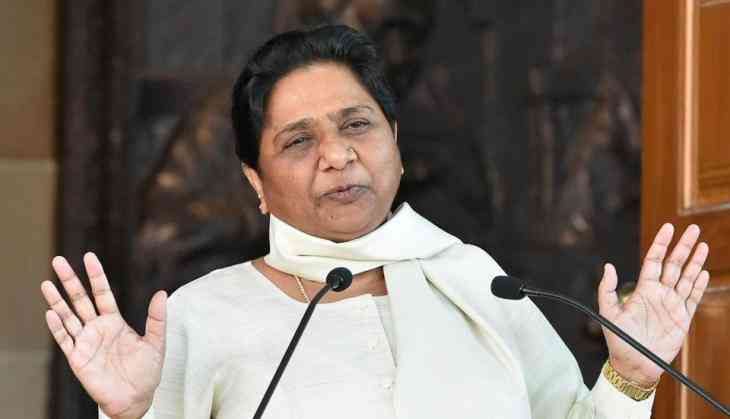 Taking cognizance of violence spreading in the name of Bharat Bandh, Bahujan Samaj Party chief Mayawatii condemned the violence committed by the protesters and asked authorities to take action against the culprits. At the same time, she also supported the ongoing protest against the SC ruling on SC/ST atrocities act.
The Supreme Court had ruled out automatic case and FIR and made non-bailable offence bailable under SC/ST Act. Congress party and Union ministers expressed their disagreement over the dilution of SC/ST Act.
"The protest is justified. I support it. However, I have got to know that some people are spreading violence during the protests. I strongly condemn this. Our party is not behind the violence. I urge the authorities to initiate strong action against the culprits," she said.
However, she attacked Narendra Modi government for filing review petition late. She said "The central government took a lot of time in filing the review petition against the Supreme Court verdict on the SC/ST Act. Had they filed the review petition in time, there wouldn't be any protests or Bharat bandh."
Sharing anger of Dalit and Aadivasi, she "The Dalit and Adivasi communities are angry over the Supreme Court judgment on the SC/ST Act. They have been raising this concern but the central government chose to keep mum."
Accusing the ruling party BJP of doing politics of caste, she said "The Backwards is not getting their Constitutional rights. BJP is always doing politics of caste. The Dalits today are going towards darkness. They are being deprived of promotion in jobs."
Terming Narendra Modi government as anti-Dalit, she said "the continuous privatization of government department is also a conspiracy. BJP doesn't want the Dalits to be promoted. All of this just makes it clear that the Narendra Modi-led government is against Dalits and backwards."