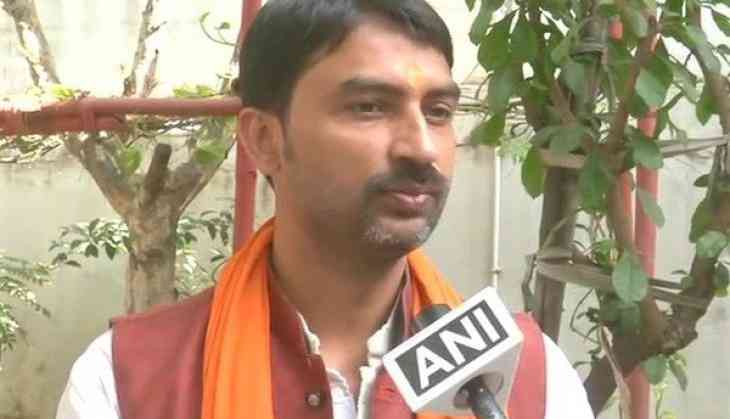 The Union Minister, Ashwini Choubey son, Arijit Shashwat Choubey denies all the rumours of escape, who is accused of spreading communal violence and has an arrest warrant against him for the same said today, that he will move to court and will file a anticipatroy bail plea.
"If the police comes to arrest me I will do what they ask. I am moving an anticipatory bail application," Shashwat added.
When questioned about his surrender to the courtt, he said. "Why should I surrender? I have taken refuge under honourable court. I haven't run away. One should chase and trace those who are hiding, not me. I am still living within society," said Arijit reacting to reports that he was in hiding to evade arrest.
"Mein nyayalay ki sharan mein hun. Bhaagte woh hain, khojna unko padta hai jo kahin gayab ho gaye hon, mein samaaj ke beech mein hun (I am at the mercy of judiciary. Need to look out for someone arises when they flee. I am right here)," he added.
Arijit further added that he will apply for anticipatroy bai and it on court to what it wanted to do with him.
"The court issues warrant but the court also gives shelter. Once you go to the court, you will do only what it decides for you…In the meantime If the police come to arrest me, I will do what they ask," he said.
The BJP Union Minister's son is accused of provoking communal riots between the two communities in Muslim-dominated Nathnagar on the outskirts of Bhagalpur in Bihar on March 17. An arrest warrant was issued against him and eight other BJP functionaries by Bhagalpur court on Saturday. The arrest warrant was issued after two FIRs were lodged by the Bhagalpur police following the clash at Medinigar Chowk in Nathnagar.
Also read: Rahul Gandhi's #DeleteNamoApp Twitter campaign failed in front of PM Narendra Modi's popularity, says BJP