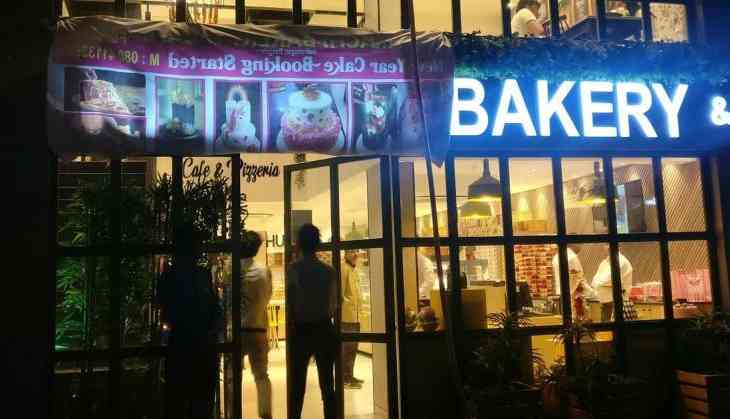 The popular Karachi Bakery chain in Bengaluru has been facing outrage over its title post-Pulwama incident when a group of people forced it to hide the name 'Karachi' on the board. A day after the protest, police have arrested nine persons in connection with the incident. Those arrested were identified via CCTV footage. Post outrage, the six-decade-old bakery chain shared a post on its official Facebook account, reads "Absolutely Indian by heart."
"The brand was established in 1953 and is an Indian company based out of Hyderabad, Telangana. The popularity and love of its products have contributed to its growth in India and abroad," the post on the Facebook page, followed by over 118,000 people, reads. The statement has also been shared on its Twitter account.
According to reports, a crowd, angry over the terror attack on security personnel Pulwama last week, in which more than 40 CRPF soldiers were killed, protested outside the bakery chain in the Bengaluru on Friday.
Among the many people who condemned the protest is film producer and director Onir, who tweeted: "We are behaving like Fools when demanding the name Karachi to be removed. Bombay/ Delhi/ Calcutta restaurants are there all over Pakistan. (sic)"
Amid the outpouring of social media reactions, a Twitter user, surprised over the incident, said, "I thought we were game changers and not name changers."
The bakery chain, set up by Khanchand Ramnani in 1953, has its outlets in Mumbai apart from Delhi and Bengaluru. People across the country have witnessed protest and violence after the attack on CRPF convoy in Pulwama on February 14. Pakistan-based terrorist group Jaish-e-Mohammad had claimed the responsibility for the attack.
Also read: Gorakhpur: Modi launches Rs 75,000 PM-KISAN scheme; says, 'Aaj etihaasik din hai'