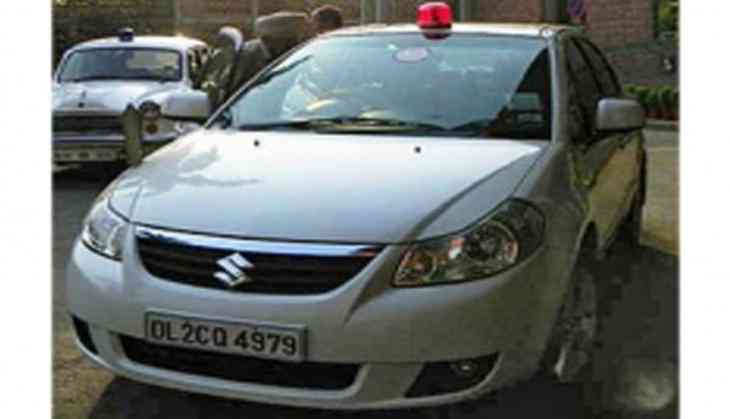 Barkati proves Bengal is land of lawlessness: Babul Supriyo (ANI)
After Maulana Nurur Rehman Imam Barkati said that he would continue to use the red-beacon as permission for it was given by the erstwhile 'British Government', Union Minister of State for Heavy Industries and Public Enterprises Babul Supriyo on Wednesday asserted that Barkati proved that the Bengal was the land of 'lawlessness.'
'This 'gentleman' Barkati has been saying such kind of things for a very long time. He has been making inflammatory statements. We have reasons to believe this couldn't and cannot happen without approval and appeasement from the highest level, which he himself named the Chief Minister of Bengal. Not only is it illegal, but also showcases the dangerous appeasement politics of Mamata Banerjee, that she's carrying out in Bengal in order to win over the votes and to remain in power,' Supriyo told ANI.
This is actually dividing the society and it is a ploy of hers to showcase the BJP as the hard right Hindutva party. It is Mamata Banerjee, who is making Bengal a very unsafe place. The fight for the BJP is to establish the essence of our Constitution, and the fact that we are the secular country. Minority and majority terms exist on the papers, but when it comes to development, there cannot be any such divisions,' he added.
Earlier on Tuesday, Barkati said he would continue to use the red beacon despite the instructions by Prime Minister Narendra Modi to not use it, as permission for it was given by the erstwhile 'British Government.'
'I will remove red beacon once everyone does the same. I will continue to use as I have got permission from the British Government,' Barkati said.
When the reporters clarified that the Indian Government and not the British government had passed the order, Imam Barkati said, 'The Indian Government first needs to make its own law, they have not formulated any laws.'
Imam Barkati is infamous for issuing a fatwa against Prime Minister Narendra Modi for his decision to demonetise old Rs. 500 and Rs. 1000 notes.
-ANI