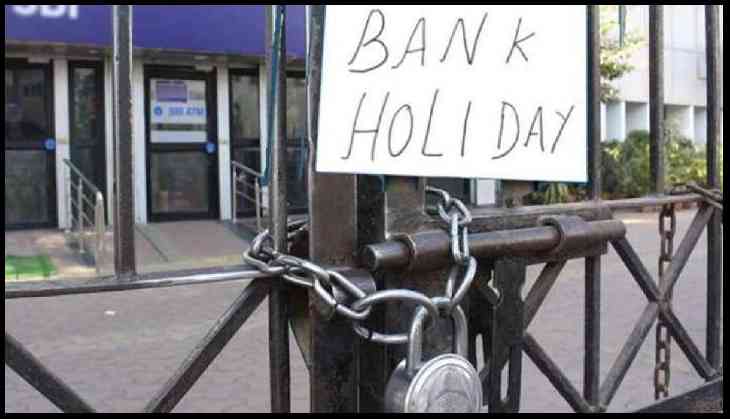 Bank Holidays in January 2023
If you frequently visit your bank branch, you should be informed of the bank holidays to help you save time and energy. So, you should review the list and plan your visit accordingly.
Here's the complete list of banks' holidays in January 2023:
January 2:
While January 1 is Sunday and hence all banks will be closed on the day, January 2 is also a holiday for the banks as it is designated as New Year's Day by the RBI under the Negotiable Instruments Act and is therefore a holiday in most bank offices.
January 4:
Bank branches in Imphal will be closed on January 4 in observance of the Gaan-Ngai festival, as per the RBI schedule.
January 26:
All the bank branches across India will be closed as the nation will celebrate Republic Day on January 26. On this day, the Indian constitution went into effect.
State wise bank holidays in January 2023:
Haryana and Rajasthan
Bank branches will be closed on January 5 because of Guru Gobind Singh Jayanti.
Mizoram
Banks will remain closed in Mizoram on January 11 on the account of Missionary Day.
Tripura and West Bengal
Banks will be closed on January 23 in Tripura and West Bengal in observance of Netaji Subash Chandra Bose Jayanti.
Himachal Pradesh
Banks branches in Himachal Pradesh will not open on January 25 on account of the State Day.
Assam
Banks will not open in Assam on January 31 because the state will celebrate Me-Dam-Me-Phi on that day.
Sunday bank holidays in January 2023:
Don't plan your bank visits on these days as bank branches will remain shut due to Sunday – the dates are 1, 8, 15, 22, and 29 January 2023.
Second and fourth Saturday bank holidays in January 2023:
Bank branches will remain closed on the second and fourth Saturday and the dates are January 14 and January 28 respectively.
Regional bank holidays in January 2023:
Regional bank branches might be closed in the following days.
January 13- Bogi
January 14-Makar Sakranti
January 15- Surya Pongal
January 16- Mattu Pongal
January17- Kaanum Pongal
However, the above-mentioned holidays are not mentioned in the RBI calendar so it's better for you to contact your bank branch first before visiting.