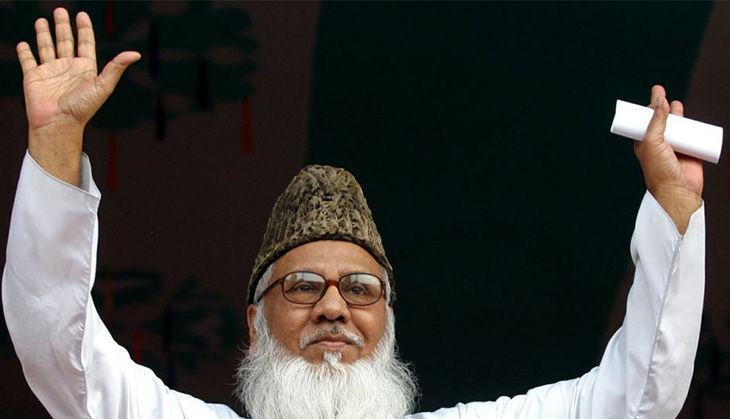 Bangladesh on Tuesday night executed the chief of banned Jamaat-e-Islami Party, Motiur Rahman Nizami, 73, who had been convicted for atrocities during the 1971 war of independence with Pakistan.
The execution, by hanging, took place after midnight in Dhaka Central Jail. Bangladesh's Supreme Court on May 5 had dismissed Nizami's petition for reviewing its verdict upholding the death penalty given by the International Crimes Tribunal-1 in 2014, reported The Hindu.
Nizami had not filed any mercy petition to the President, Home Minister Assaduzzaman Khan Kamal told reporters.
Nizami is the fourth Jamaat-e-Islami leader to have been hanged after being convicted of war crimes by one of the two International Crimes Tribunals.
According to The Hindu, 24 members of the Jamaat leader's family, including his wife and children, went to the prison in the evening to meet him for the last time.
Amnesty International had urged Bangladesh to stay Nizami's execution to avoid tensions, as the court's decision had already triggered countrywide protests, reports Al Jazeera.
Security was strengthened in and around the Dhaka Central Jail and the street in front of the prison was barricaded.
Nizami was Minister of Agriculture from 10 October 2001 to 22 May 2003 and Minister of Industries from 22 May 2003 to 28 October 2006.
He had been in jail since 2010 and was given capital punishment in October 2014 by the War Crimes Tribunal after being convicted on charges related to murder, torture and rape.