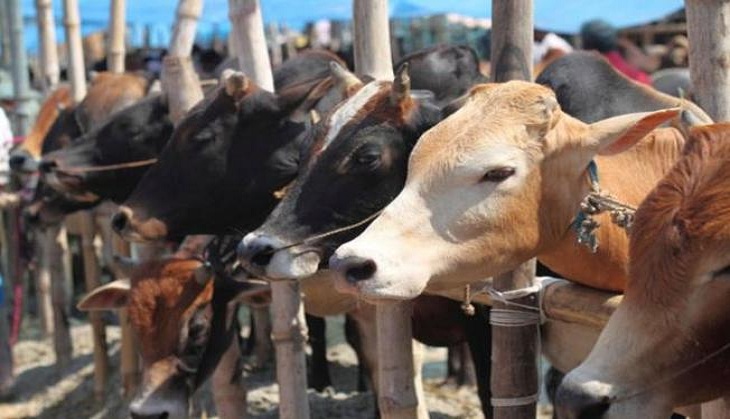 About 150 people beat up three alleged cow transporters in BJP-ruled Rajasthan's Pratapgarh district on Tuesday. One of the transporters was stripped and paraded naked.
According to sources, the police, accompanied by members of the Bajrang Dal and the cow protection vigilante group Gau Raksha Samiti, stopped two trucks transporting 96 bullocks that were allegedly headed to slaughterhouses in Gujarat and Maharashtra. While the police seized one truck, the members of the Bajrang Dal and Gau Raksha Samiti allegedly beat up three reported cow transporters and stripped one, says the Hindustan Times.
"Two of the transporters were nabbed by police and saved from vigilantes, one escaped and one was beaten up by the mob," said Kalu Ram Rawat, SP, Pratapgarh. All the seven alleged cow transporters have been arrested, but only one person responsible for the assault has been booked. The police filed a FIR against the mob.
Meanwhile, in Firozabad, Uttar Pradesh, a mob burned a truck carrying 40 cows that allegedly belonged to cattle traders after it overturned on Wednesday night.
The police said they had arrested a suspected cattle smuggler and are searching for his two accomplices, according to The Telegraph.