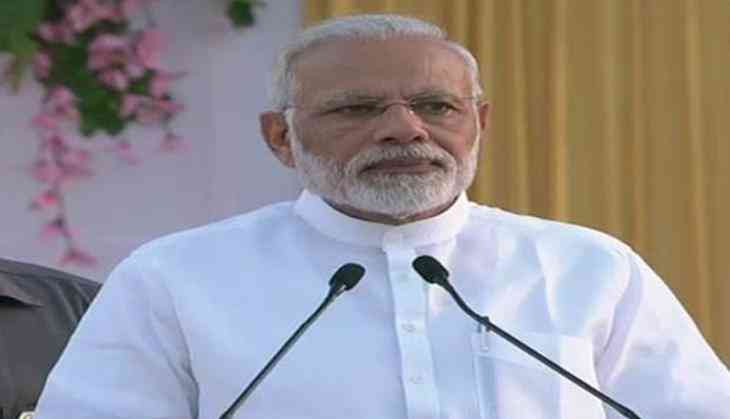 Auroville brought people together cutting across boundaries, identities: PM (ANI)
Prime Minister Narendra Modi on Sunday praised Maharishi Aurobindo and said that his philosophy of consciousness not only integrates human but the entire universe.
Addressing the gathering at Auroville Foundation on the Occasion of its Golden Jubilee Week, the Prime Minister recalled him for his dedication towards the nation and humanity.
"Maharishi Aurobindo's philosophy of consciousness integrates not just humans, but the entire universe," the Prime Minister said.
"A man of action, a philosopher, a poet, there were so many facets to his character. And each of them was dedicated to the good of the nation and humanity," he added.
Talking about the Auroville, He further said that the place has brought people from different cultures and traditions together cutting across boundaries and identities.
"India has always allowed mutual respect and co-existence of different religions and cultures. India is home to the age-old tradition of Gurukul, where learning is not confined to classrooms. Auroville too has developed as a place of un-ending and life-long education," he said.
He said that alike India's rich diversity, Auroville also show-cases ancient Indian tradition to the world.
"The fact that Auroville has brought together such huge diversity of people and ideas makes dialogue and debate natural. Indian society is fundamentally diverse. It has fostered dialogue and a philosophic tradition," he said
-- ANI