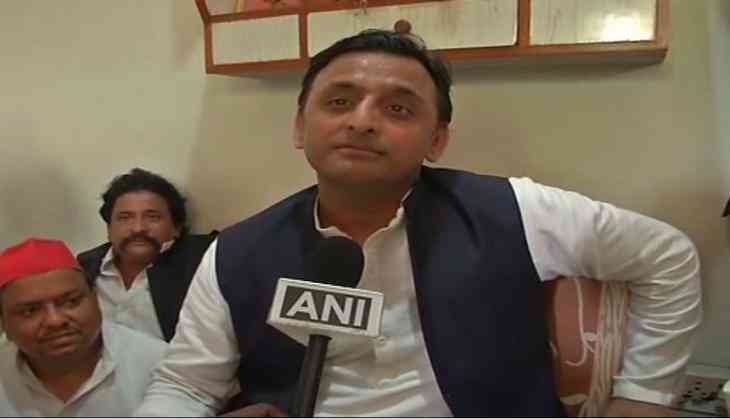 After Akhilesh Yadav was detained on the Agra Lucknow Expressway, and later released, the former Uttar Pradesh chief minister said that it was a pre-planned conspiracy in order to grab the Zilla (district) Panchayat seat.
"The police and the government do not want us to go and meet the SP workers. Because they know that the workers and people will reveal their truth. Wrong allegations are registered against the former MLA. The government wants to achieve the Zilla Panchayat seat. Whatever they did in Auraiya was a pre-planned conspiracy," he told ANI.
The Chief Minister was on his way to meet ex-MLA and Samajwadi Party leader Pradeep Yadav who was beaten in clash during district panchayat president elections in Auraiya.
The police yesterday detained some senior Samajwadi leaders after party supporters turned violent for not being allowed to accompany their candidate for the district panchayat chairperson's post to the nomination room in the collectorate in Auraiya.
The violence by the party workers provoked the deployed police to cane-charge them.
Reportedly, sitting Samajwadi Party leader Pradeep Yadav, Pradeep Yadav and several other leaders were in police custody till late yesterday evening.
However, the party has alleged that the police acted unjustified, assaulting the workers who were protesting against the police partiality.
-ANI