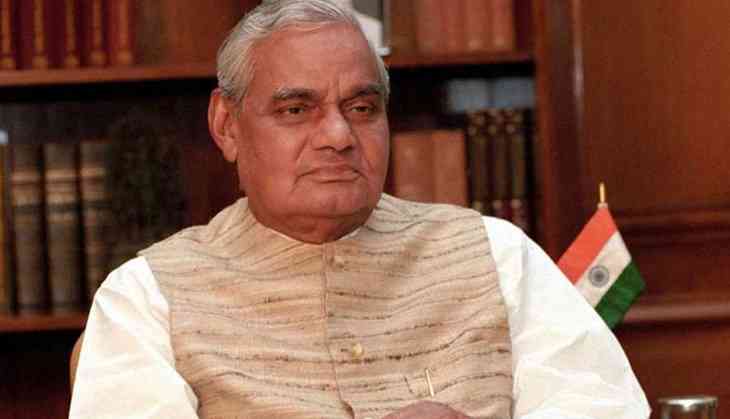 Former Prime Minister Atal Bihari Vajpayee passes away at the age of 93 at AIIMS hospital in Delhi. Veteran BJP leader was admitted to the AIIMS of 11 June following kidney tract infection, urinary tract infection and low urine output. Mr Vajpayee was kept on life support since last two days in All India Institute of Medical Sciences (AIIMS).
Indian President Ram Nath Kovind and Congress President paid the tribute on the social media platform.
Rahul said "Today India lost a great son. Former PM #AtalBihariVaajpayee ji, was loved and respected by millions. My condolences to his family & all his admirers. We will miss him: Congress President Rahul Gandhi".
While Ram Nath Kovind cited that "Extremely sad to hear of the passing of Shri #AtalBihariVajpayee, our former Prime Minister and a true Indian statesman. His leadership, foresight, maturity&eloquence put him in a league of his own. Atalji, the Gentle Giant,will be missed by one & all: President Kovind".
As Atal Bihari Vajpayee's health got worse, Prime Minister Narendra Modi, Union Textile Minister, Smriti Irani made a visit on Wednesday to the hospital to inquire about the health of the veteran leader.
Former Prime Minister Atal Bihari Vajpayee passes away at All India Institute of Medical Science (AIIMS) following a prolonged illness

Read @ANI Story | https://t.co/fP6lTAE5EQ pic.twitter.com/z00s2MnKWu

— ANI Digital (@ani_digital) August 16, 2018
Today India lost a great son. Former PM #AtalBihariVaajpayee ji, was loved and respected by millions. My condolences to his family & all his admirers. We will miss him: Congress President Rahul Gandhi (File pic) pic.twitter.com/RKA5OkHDY4

— ANI (@ANI) August 16, 2018
Extremely sad to hear of the passing of Shri #AtalBihariVajpayee, our former Prime Minister and a true Indian statesman. His leadership, foresight, maturity&eloquence put him in a league of his own. Atalji, the Gentle Giant,will be missed by one & all: President Kovind (File pic) pic.twitter.com/VmbIap4tmq

— ANI (@ANI) August 16, 2018
Also Read: Atal Bihari Vajpayee dies: Here is how India's president Ram Nath Kovind and Rahul Gandhi reacted