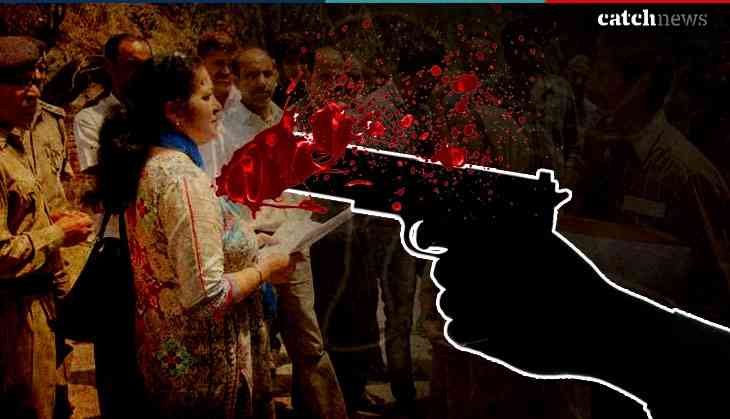 A 51-year-old Assistant Town Planner was chased and shot down. The incident happened on Tuesday afternoon when a guest house owner shot her following an altercation between the two during a demolition drive ordered by the honourable supreme court. The demolition was ordered by the SC for the 13 illegally constructed hotels in Himachal Pradesh.
According to the police and eyewitnesses, Assistant Town Planner Shail Bala Sharma was killed by Narayani guest house owner Vijay Thakur. While she was shot, a number of other government officials and policemen were present at the site.
The owner of the guest house, Thakur is on the run. The local police have announced a prize of Rs 1 Lakh for whoever gets the information regarding his whereabouts.
Shail Bala had come to Kasauli barely 6 months ago for her new posting as the Assistant Town Planner. she was on deputation with the Town and Country Planning (TCP) department since March 3, 2017, from the Baddi Brotiwala Nalagarh Development Authority (BBNDA). The apex court had ordered the demolition of illegal constructions at several hotels and guest houses saying that the life of people cannot be put in danger for making money.
The apex court was hearing a plea filed by owners of several hotels, resorts and guest houses challenging a National Green Tribunal (NGT) order to demolish or close down several establishments which were constructed illegally and without approval.
Himachal Pradesh CM Jai ram Thakur reacting to the incident, said, "The culprit will be nabbed soon and action taken as per the law. Law and order will be maintained in the state at all cost and the orders of the Supreme Court would be followed in letter and spirit."
Also Read: IPL 2018, RCB vs MI: Virat Kohli got out and acted as if he was not; got criticized by the social media users; see video