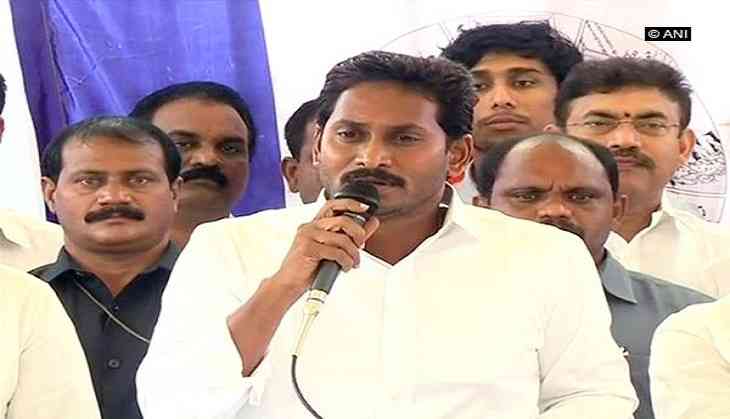 Incumbent chief minister Chandrababu Naidu of Andhra Pradesh is seeking re-election against a strong challenge from his rival, Jagan Mohan Reddy of YSR Congress.
YSR Congress is currently leading in Andhra Pradesh on 71 seats and Chandrababu Naidu's TDP is leading on nine. Congress and BJP are yet to open their account. The majority mark in the state is 88.
Chandrababu Naidu was an ally of NDA till last year but broke away after BJP failed to fulfill their special status demand. Chandrababu Naidu has pledged to go with UPA this time but if he fails to make his government in the state it will be interesting to see where will YSR Congress will go. YSR Congress was formed after it broke away from Congress party and it enjoys the traditional support of Congress, so it is very unlikely that they will go with the UPA if they win.
Counting for 175 assembly seats and 25 lok sabha seats have begun in Andhra Pradesh. This is the first election in the state since Telangana was carved out in 2014. The direct contest is between Naidu's Telegu Desam Party and Reddy's YSR Congress.
TDP has 102 lawmakers in Vidhan Sabha with YSR Congress having 67 MLAs. BJP has four lawmakers in the state. Left parties have made their debut in the state and might make some dent in the upcoming results.
Also read: Lok Sabha Election Results 2019 LIVE Updates: Amit Shah leads from Gandhinagar; Ravi Shankar Prasad from Patna Sahib