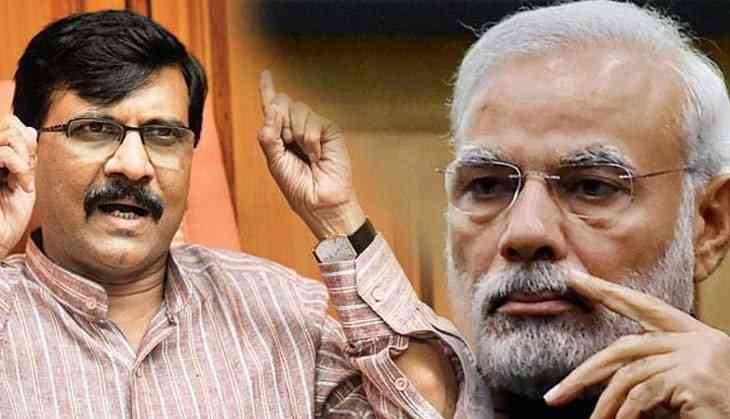 As the results of the state assembly elections are almost clear that who wins or loose, the reactions of the parties members started coming. As Congress has given the tough competition to the Bhartiya Janata Party (BJP).
Amid the votes counting, Shiv Sena has attacked the BJP and also criticised the party.
Shiv Sena said that the results of the five states is a clear message to the Modi-led party and also urged to introspect.
The spokesperson and the party's Rajya Sabha lawmaker Sanjay Raut said that the trends reflect that the BJP's victory chariot has been halted, PTI reported.
He also told to reporters in Parliament that 'this is a clear message and it is the time for us to introspect.'
Shiv Sena and BJP had joined hands to form the government in Maharashtra in 2014 elections. However, both parties have contested separately in the state.
Also read: Meet Congress leader Sachin Pilot, the youngest MP and the man who married the daughter of Farooq Abdullah
As per the latest trends, the BJP is losing its seats in Rajasthan and Chhattisgarh while a close contest between Congress and BJP in Madhya Pradesh.
While in Telangana, the Telangana Rashtra Samithi (TRS) all set to form its government for the second time. In Mizoram, the Mizo National Front (MNF) has defeated Congress and all set to form a government after 10 years gap.
Also read: Mizoram Election Results 2018: After 10 years gap, Mizo National Front all set to form govt in the state