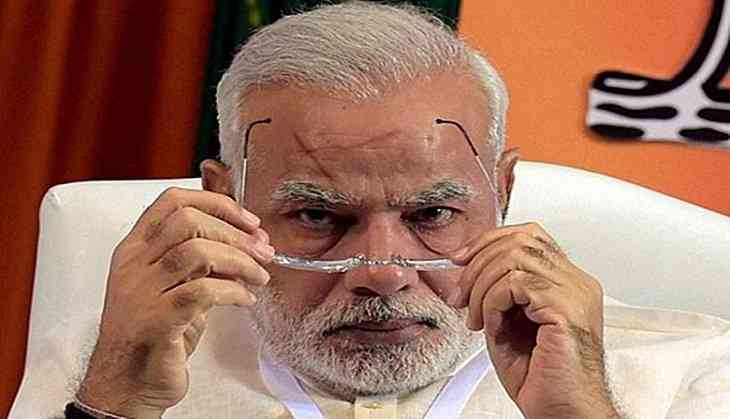 The Assam's Class 12th political science reference book has triggered out a fresh controversy after mocking PM Modi for his 'silence' during the 2002 Gujarat riots in it. The Assam police have registered an FIR against the three people, who authored the book. In 2002, when the riots took place, Modi was the then Chief Minister of Gujarat.
The FIR has been lodged at Assam's Golaghat Sadar police station. On page 376 of the book, which is written in Assamese, it is mentioned that PM Narendra Modi (the then CM) was silent over the state-wide violence that followed the deaths of 57 people in a compartment of Sabarmati Express at Godhra Railway Station.
The three authors are Durga Kanta Sharma (former head of the department of Arya Vidyapeeth College), Rafiq Jaman (former head of the department, Goalpara College) and Manash Protim Baruah (former head of the department of South Kamrup College). Sharma died a couple of years ago. The book has been published and is in circulation since 2011.
The complainant Soumitra Goswami and Manav Jyoti Bora have demanded that the book should be withdrawn from circulation.
"The book is written based on an NCERT textbook and was first published seven years ago. We have not written anything, which is not in the public domain. There are several other books, including ones prescribed by the NCERT, that have the same content regarding the Gujarat riots," Manash Protim Baruah said. "We fail to understand why they have singled us out," he said.
Superintendent of Police (Golaghat) Manabendra Dev Ray said the case was registered on September 16 under sections 153 (a), 505 and 34.
Also read: Noida: Two security guards of PNB branch in Sector 1 killed after allegedly attacked by criminals attempting loot