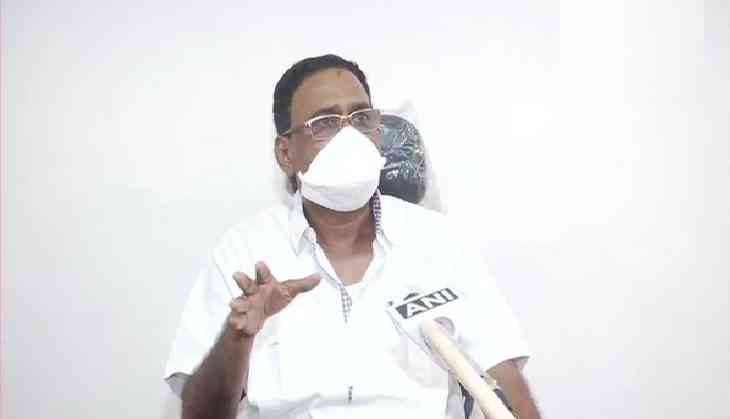 The wife of Gopal Das, the assistant sub-inpsector who shot at Odisha Health Minister Naba Das, said that her husband suffered from mental disorder for the last eight years. She also said that her husband was on medication and was doing fine.
ASI's wife made the claims while speaking to the media on Sunday, and said that she was not aware about the reason behind her husband firing at the minister.
"My name is Jayanti Das. I heard the news, then what I will say. How can I say why did he take this step? I haven't spoken to him since morning. He spoke to my daughter on a video call at around 11 am today, but he disconnected suddenly. His mental condition was not good and he was taking medicines for the same. He was on medication for the last 8 years. He was behaving well after taking medicines," she claimed.
Health Minister Naba Das was shot at in Brajarajnagar in the Jharsuguda district and succumbed to his bullet injuries in Bhubaneswar hospital on Sunday.
A team of doctors led by Dr Debashish Nayak immediately attended to and operated on him. During the operation, it was found that a single bullet had entered and exited the body, injuring the heart and left lung and causing massive internal bleeding and injury, officials said.
They added further that steps were taken to improve the heart pumping. He was given urgent ICU care. But despite the best of efforts, he could not be revived and eventually succumbed to his injuries. Chief Minister Naveen Patnaik expressed deep shock and distress over the unfortunate death of Minister Naba Das.
Also Read: Odisha Health Minister shot at by miscreant in Jharsuguda
"He was an asset for both the Govt and the party. His death is a great loss to the State of Odisha," Odisha CMO quoted him as saying. Earlier today, Odisha Governor Ganeshi Lal and Chief Minister Naveen Patnaik paid their last respects to the state Health Minister Naba Kishore Das at the minister's residence here.
The mortal remains of the senior Biju Janata Dal (BJD) leader were brought to his official residence in the early hours today.