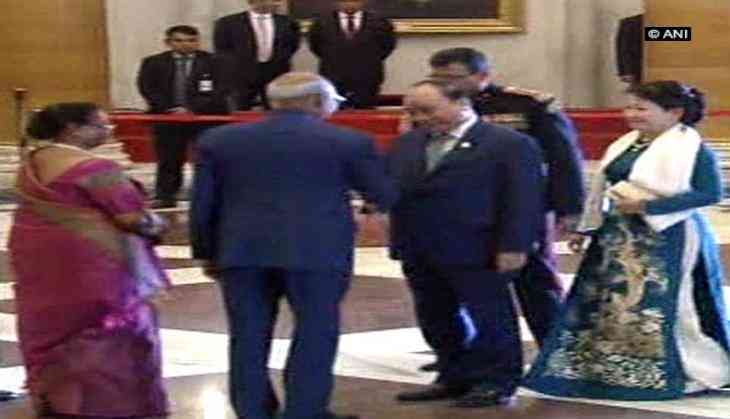 Ten leaders of the Association of Southeast Asian Nations (ASEAN) countries called on President Ram Nath Kovind at Rashtrapati Bhavan here on Thursday.
Vice-President Venkaiah Naidu and Prime Minister Narendra Modi were also present on the occasion.
Prime Minister Modi will address the plenary session of the India-ASEAN commemorative summit later today.
The focus of the summit will be counter-terrorism, security, trade and connectivity.
ASEAN leaders will attend the summit that marks 25 years of Indo-ASEAN ties.
On Friday, the ASEAN leaders will be chief guests at the 69th Republic Day parade. This is the first time leaders of so many countries are attending the event together.
President Ram Nath Kovind will host a banquet in honour of ASEAN leaders. It will be followed by a Leader's Retreat.
Prior to the plenary session, Prime Minister Modi has been holding bilateral meetings with ASEAN leaders.
--ANI