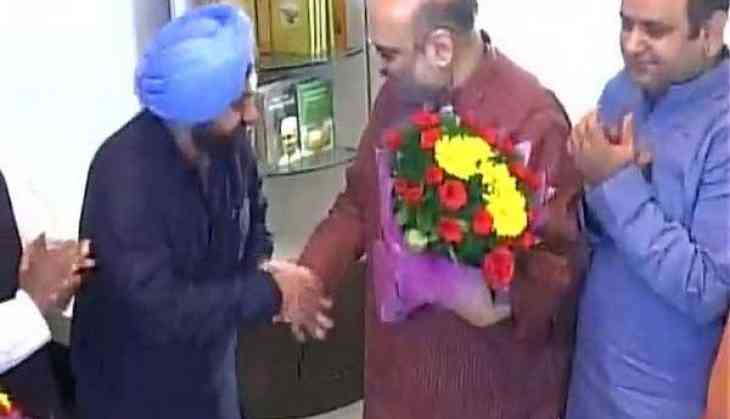 Arvinder Lovely, Amit Malik join BJP ahead of MCD polls (ANI)
On 18 April,Former Delhi Congress chief Arvinder Singh Lovely joined the Bharatiya Janata Party (BJP) along with Delhi Youth Congress president Amit Malik ahead of the Municipal Corporation of Delhi (MCD) elections.
BJP president Amit Shah formally welcomed Lovely in the BJP in the presence of Delhi BJP chief Manoj Tiwari.
According to sources, Lovely was upset over ticket distribution which compelled him to join the BJP.
He was one of the important ministers in Sheila Dikshit's Cabinet during the Congress rule in Delhi.
-ANI