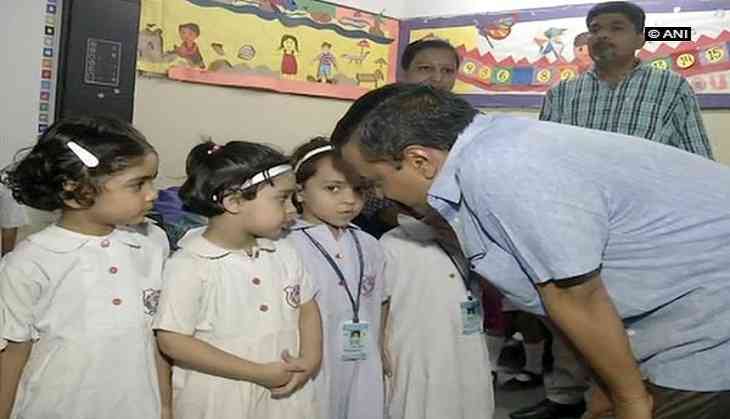 Delhi Chief Minister Arvind Kejriwal on Thursday reprimanded principal Naheed Usmani of Rabia Girls Public School for locking up kindergarten students over an alleged delay in the payment of fees.
Speaking to ANI, Kejriwal, who visited the school along with Deputy Chief Minister Manish Sisodia, assured the students' parents that stringent action would be taken against the authorities.
"Both Delhi government and Police will take action. This kind of a thing will not be tolerated in future," he said.
On a related note, the Delhi Commission for Women (DCW) had issued notices to the Delhi Police and the Education Department seeking factual reports over alleged confinement of children in the basement Rabea Girls' Public School.
Taking suo moto cognisance of the matter, the DCW sought details of action taken by them against the school authorities.
It has also asked the Delhi Police and the State Education Department to respond by July 17.
A few kindergarten students were allegedly locked up in the basement of the school building on July 9 for not clearing their fees.
However, the school authorities denied the reports and said that the students were asked to sit in the activity room for few hours.
(ANI)